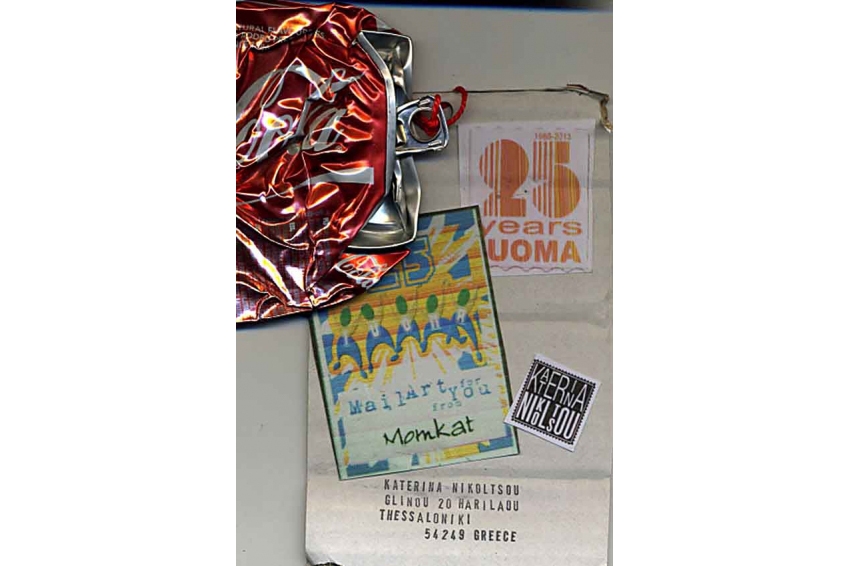 Email Friend
Add to Favorites
Report Listing
Event History
12th Annual: Anything Goes—Everything Shows is just that, an uncensored free style mail art show. Mail art is art that uses the postal system as a medium. Mail artists typically exchange ephemera in the form of illustrated letters; zines; rubberstamped, decorated, or illustrated envelopes; artist trading cards; postcards; artistamps; faux postage; mail-interviews; naked mail; friendship books, decos and three-dimensional objects. Deadline this year: Postmark by Sept 24th, 2018 PO Box 9907, Asheville, NC 28815 All entries will be exhibited in the Flood Gallery Fine Art Center in Black Mountain, NC http://www.floodgallery.org
What Makes this event different?
This is the 12th year of this unusual uncensored exhibition with entries from around the world. Entries will also be featured in the Halcyone Literary Magazine, published by the Black Mountain Press.
Copyright Policy
copyright of all work remains with the artist
Image Usage Rights
Some images will be published in the Halcyone Literary magazine published by the Black Mountain Press.
12th Annual: Anything Goes—Everything Shows is just that, an uncensored free style mail art show. Mail art is art that uses the postal system as a medium. Mail artists typically exchange ephemera in the form of illustrated letters; zines; rubberstamped, decorated, or illustrated envelopes; artist trading cards; postcards; artistamps; faux postage; mail-interviews; naked mail; friendship books, decos and three-dimensional objects. 
Deadline this year: Postmark by Sept 24th, 2018
PO Box 9907, Asheville, NC 28815
All entries will be exhibited at the Flood Gallery Fine Art Center, 850 Blue Ridge RD, Black Mountain, NC