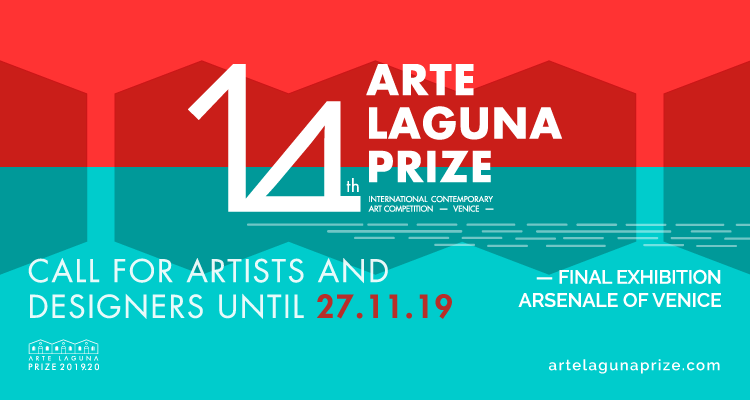 Email Friend
Add to Favorites
Report Listing
Event History
Created by the Cultural Association MoCA, the Arte Laguna Prize is an international art competition dedicated to the visual arts, with focus on painting, sculpture, digital art, street art, installation, photography and digital graphics. Its aim is to promote and support the career development of the artists by offering several unique opportunities, thanks to its various collaboration with Art Galleries, Museum, Companies and not only national but also international Art residencies. Despite being already well-developed, the partnerships network of the Arte Laguna Prize have grown since it foundation in 2006; this year, in fact, new exhibition opportunities have been added: among the others, the display at MMOMA-Moscow Museum of Modern Art, Russia, in 2021. What's more, since 2010 the final exhibit has been held at the Arsenale of Venice, one of the most popular venues for contemporary art in the world. In the previous editions Arte Laguna Prize has worked with artist from over 120 countries and with professionals from different backgrounds in the international art scene that make up the judging panel.
What Makes this event different?
What makes the event unique is the great variety of prizes and opportunities offered to the artist, let aside the 4 cash prizes of 10.000 € each: - 2 solo exhibitions in international Art Galleries, - 2 collaborations with Companies , - 6 Art Residencies in Italy, Russia, Spain, India, Mauritius, - 1 Prize Sustainability and Art dedicated to the Reuse of aluminium packaging, - 2 international Festivals, - publication in the official catalogue, - free visibility on Arte Laguna World, our tailored network.
 Entries are open for the 14th edition of Arte Laguna Prize, the world's most influential competition for emerging artists and designers, which showcases and promotes creative talents. 
With fourteen years of history, Arte Laguna Prize gives the opportunity to join a huge network of collaborations worldwide, exhibit in the breathtaking location of the Arsenale of Venice, win cash prizes of a total amount of 40.000 euro and much more.  The jury, composed by several international expert,  will select the best applications from the ten disciplines in the competition, which will be on display at the Arsenale Nord in Venice from March 21st to April 13th 2020. Among the exhibited works, the jury will identify four absolute winners who will win the cash prizes of 10,000 euro each.
The Prize is open to the following artistic disciplines:
painting, sculpture and installation, photographic art, video art and short films, performance, virtual art, digital graphics, land art and urban art, art design.
THE PRIZES:
- 4 cash prizes of € 10,000 each
- 1 important exhibition at the Arsenale of Venice
- 2 solo exhibitions in international Art Galleries                                                                                                   
- 2 collaborations with Companies                                                                                                                                      
- 6 Art Residencies in Italy, Russia, Spain, India, Mauritius                                                                                                                                                                
- 1 Prize Sustainability and Art dedicated to the Reuse of aluminium packaging
- 2 international Festivals
- publication in the official catalogue
- free visibility on Arte Laguna World
The jurors, as listed below, will be composed by:  
CURATOR AND HEAD OF THE JURY: Igor Zanti (Italy, Curator and Art Critic)
Iwona Blazwick (United Kingdom, Director of the Whitechapel Gallery, London)
Karel Boonzaaijer (Netherlands, Architect and Designer)
Valentino Catricalà (Italy, contemporary art curator - Art Section Director of the Maker Faire - The European Edition)
Aldo Cibic (Italy, Architect and Designer)
Erin Dziedzic (United States, Chief Curator at the Kemper Museum of Contemporary Art in Kansas City, Missouri)
Zhao Li (China, professor at the Central Academy of Fine Arts in Beijing and curator of the Chinese Pavilion at the 53rd Venice Biennale)
Riccardo Passoni (Italy, Director of GAM - Civic Gallery of Modern and Contemporary Art, Turin)
Vasili Tsereteli (Russia, Director of the Moscow Museum of Modern Art)
Entries are open until 27.11.2019

Email: info@artelagunaprize.com
T: + 39 041 5937242
TERMS AND CONDITIONS >> https://www.artelagunaprize.com/terms-and-conditions
APPLICATION >> https://artelaguna.world/en/arte-laguna-prize-2019/#reg-form
VIDEO OF THE NEW EDITION >> https://www.youtube.com/watch?v=XaLF03NKi_w