The deadline to participate in this event has passed. Find other call for entries and opportunities by browsing this site. Try search for other events in the
Art
»
ARTIST RESIDENCIES
category.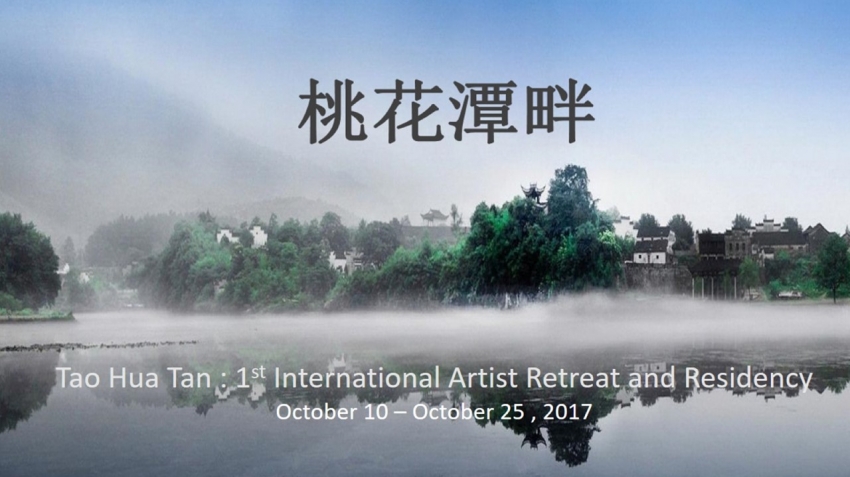 Add to Favorites
Report Listing
Event History
This is the first edition.
What Makes this event different?
A Tao Hua Tan Art Residency will emphasize the importance of multi-layered cultural and meaningful exchange and immersion into another culture while exploring the link between the traditional and contemporary aspects.
Art Residency in China
This is an international artist retreat and painting residence workshop taking place in Tao Hua Tan, Anhui Province, China. Roughly forty artists from China, and other countries worldwide, will be invited to participate.
Artworks created by participating artists during the residence period will be donated to the organizer, with the intention that the works become part of the permanent collection of the future World Art Museum that is to be built on the resort's lands. The organizer will have ownership of the donated paintings and will have the right to publish and exhibit them. The artists will retain the copyright and authorship rights.
Selected artists who attend the residency are free to choose the style, subject, and technique of their work for production during their stay; however, they will be asked to make one painting on a canvas size 120 cm x 120 cm and two additional works on 60 cm x 60 cm canvases. These works will be destined for the permanent collection of the organizer's future World Art Museum at The Peach Blossom Pool Arts and Holiday Riverside Resort, Tao Hua Tan, Anhui Province, China.
All canvases and acrylic and oil paints, as well as special materials requested by the artists, will be provided free of charge. Organizers will also pay the cost of daily meals, accommodation and local transport during the retreat painting residency. Invited artists are responsible for the cost of their round trip ticket from their country to Beijing or Shanghai China. The organizers will meet the artists at locations in Beijing and Shanghai and transport them by high-speed train to the resort. At the end of the residency, the organizers will pay the artists' high-speed train fare back to Beijing or Shanghai.
The residency ends with an exhibit of the artworks produced in Tao Hua Tan. There will also be an open day reception for the press, critics, collectors, gallerists and general public. A catalog of the residency will be produced by the organizers and participating artists will receive 3 copies each.
Interested artists should send their art resume, six (6) high resolution photos of previous works,  postal address, an artist personal photo, email address and mobile phone number by email to gordannovak@gmail.com before August 29th, 2017.  The organizers will email each accepted artist a copy of "Cooperation Agreement" that is to be executed by the organizers and the artist and a formal invitation necessary for Chinese Visa Application.
To learn more about this artist residency please visit the Event Website.