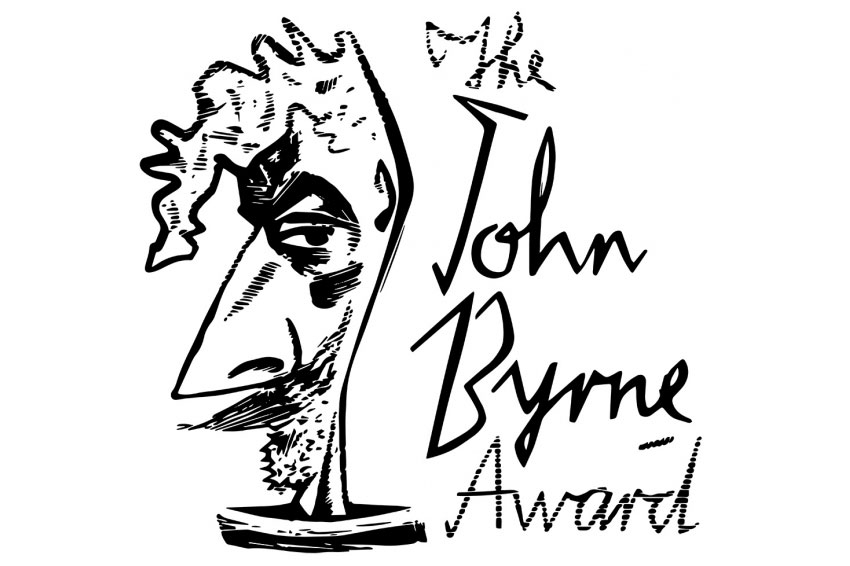 Email Friend
Add to Favorites
Report Listing
What Makes this event different?
Uniquely, The John Byrne Award accepts creative work in all disciplines, with entries being judged on how effectively they are able to encourage the questioning and development of values appropriate to our modern age, rather than by purely aesthetic criteria. Our judging criteria ask whether the creative work and explanation is… Reasoned? Constructive? Compelling?
The John Byrne Award
£7,500 top prize for any creative work
Deadlines: 30 September 2019 for £500 prize; 31 Jan 2020 for £7,500 prize
The John Byrne Award is an online exhibition and creative competition open to 16-30 year olds living in Scotland. The John Byrne Award is Scotland's most inclusive competition for emerging artists. Our aim is to encourage a discussion about societal values by promoting the creative work of our entrants.
We are looking for work that is thought-provoking and displays a sophisticated consideration of values.
Visit www.Johnbyrneaward.org.uk to see all entries.
Everyone who enters will receive an invitation to our awards ceremony, held in Edinburgh in February 2020.
Any creative medium is accepted.
Examples include:
*Visual - Paintings, drawings, sketches, illustrations, sculpture, digital art, screen prints, mixed media, photography.
*Design - Product/industrial design, fashion design, textile design, game design, UI/UX design, interior and spatial design, architectural design.
*Audio - Compositions, songs, original pieces of music, audio recordings.
*Video - Documentaries, interviews, animation, music videos, art films, short films, fashion films.
*Writing - poetry, journalism, blog posts, essays, creative writing.
Prizes:
*Annual award of £7,500.
*Monthly award of £250 with special, doubled prize for September 2019.
Entry Criteria:
*Over 16 years old
*Currently living in Scotland
*We accept one entry per person or team per month
Deadlines:
*£7,500 award: 23:59 on 31 January 2020.
*£250 award: 23:59 on the last day of every month, and £500 on 30 September.
How to Enter:
Entries can be submitted at: https://www.johnbyrneaward.org.uk/enter-now/
Location: All Scotland
For further information, please contact jade@johnbyrneaward.org.uk or visit https://www.johnbyrneaward.org.uk/