The deadline to participate in this event has passed. Find other call for entries and opportunities by browsing this site. Try search for other events in the
Art
»
ART FAIRS & FESTIVALS
category.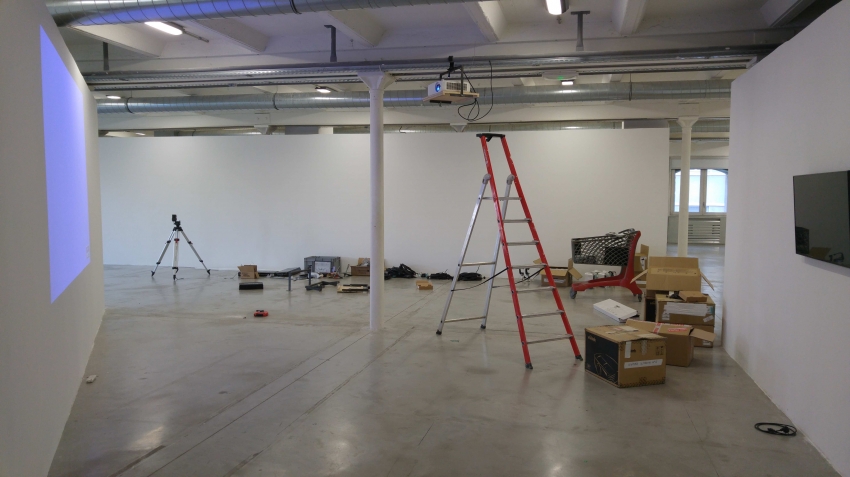 Email Friend
Add to Favorites
Report Listing
Event History
A trans-continental festival dedicated to video and digital arts presenting every year a selection of more that 300 art works, video installations, films, performances, which epicentre is Marseille, but which travel the world.
What Makes this event different?
There is no competition, the entrance is open and free, as well as the call for participation open from January to June. It is all together a festival and a laboratory where international renowned artists and works of arts can meet with works that are more fragiles, still in progress, delicates. We do not give a theme, but every year we give a title to our manifestation like one does for a collection of poems: Burn your own patience, Resistance my sweet concern, Man is earth walking, And we are beautiful! You wanted me a virgin, I wanted you less dumb! … Each one of the artists can take it into account or not. We pay much attention to encounters (artists/audiences/art works) and try to draw out new connections: conversation-tour, video awareness sessions… In order to cross-fertilise ideas, to exchange words, to let imagination run, to re-think/re-invent the elsewhere, our actions are are framed as inviting places and times, or even in a supreme hospitality.
In1969, Neil Armstrong setthe firstmankind foot on the moon. The same year, Nam June Paik created a bra with two tiny TV sets featuring this remarkable event.Charlotte Moorman wore it overherbare breast as she played her cello : TV Bra for Living sculptures.The event goteven more remarkable. Video art created a constellation connecting erotism, technology and thecosmos. In 2019, thousands of women, men and children (thousands of Neil Armstrong) are not allowed to set foot on the ground. They are wrecked at sea aboard their miniature Apollo 11. The shrinking of the planet andhumans'dreams.
There is only three ways to avoid drowning into an ocean of despair 1) a love encounter 2) to act jointly for a social revolution towards freedom 3) to take on an ongoing basis poetic and artistic actions.
In regard to points 1) and 2), it is not in the missions of Instants Vidéo. We are not matchmakers, nor a Political Bureau. We are simply a group of freedom loving people, and for this reason we throw open the doors of the festival to all the artistic works keen to make life more interesting than art.
Video art didn't have its last word, nor shown its last image. 
Artists of the world, let's unite our films, video installations and performances so that every human being can walk around the earth freely, as weightless as a cosmonaut in outer space.
Deadline for registration: June 1st, 2019