The deadline to participate in this event has passed. Find other call for entries and opportunities by browsing this site. Try search for other events in the
Art
»
COMPETITIONS & CONTESTS
category.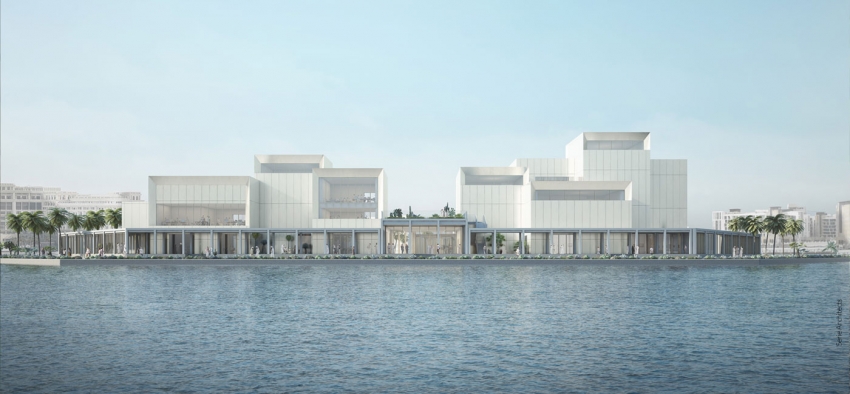 Add to Favorites
Report Listing
Event History
This is the second Art Jameel Commission. An annual programme in a three-year cycle, Art Jameel Commissions is foundational to the programming of Jameel Arts Centre. The first edition of the Art Jameel Commissions focused on sculpture, and the third Art Jameel Commissions, focusing on drawing and painting, will be announced in 2019. The winning work from the first edition of Art Jameel Commissions will be revealed on the Roof Terrace during the Jameel Art Centre's grand opening (November 2011) and will remain on view through September 2019. Contrary Life: A Botanical Light Garden Devoted to Trees (2018) by Kuwait-based artists Alia Farid and Aseel AlYaqoub riffs on our relationship with the natural and nocturnal worlds; their site-specific installation acts as a community botanical garden, albeit one made up of artificial, hybrid trees and flora created with artificial lights.
What Makes this event different?
Art Jameel Commissions sets itself apart through the vast network and innovative cross-cultural locus of the Jameel Arts Centre in Dubai -- the first non commercial, non governmental arts organization in the UAE. The commission is inherently multidisciplinary, aimed at nurturing artist careers and building networks between artists, arts institutions, curators and diverse communities. There are very few residency opportunities in the UAE -- and specific to this edition of the commission -- very few for writers anywhere in the region.
Copyright Policy
The artist maintains copyright ownership
Image Usage Rights
Submitted images could be used for promotion of the commission, upon discussion with the artist.
The Art Jameel Commissions: Arts Writing and Research represents a unique multi-disciplinary opportunity for writers, critics, art historians and curators, as well as for artists whose primary mediums include writing. There is no defined outcome; the commission provides a residency at the Jameel Arts Centre, Dubai with access to the extensive Jameel Library of research materials specific to the region's developing arts scene and to Art Jameel's close network of local, regional and international artists, curators, writers, arts organizations, museums and theorists. Set along the Jaddaf Waterfront in Dubai, with over 10,000 square meters, 10 exhibition spaces showing a rotating lineup of international and regional artists, 7 courtyard gardens, an external sculpture park, and a comprehensive research library, the Jameel Arts Centre is an unparalleld location to research and produce work.
The residency is designed to support the commission winner in the publication of a significant material -- in the form of a booklet, magazine, pamphlet, website or other experimental format – either digital or print. The commission winner also has the opportunity to organize and participate in at least two public events at Jameel Arts Centre -- including potentially lectures, seminars, round-tables, workshops or other more experimental forms of event making, following the interest of the awardee.
The commission winner is also invited to leave a material trace of the research at Jameel Library, with open interpretation of this mandate up to the awardee. They are also invited to share the research process with Centre staff / stakeholders and to host an Open Studio for the general public during the timeframe of the commission.
Applicants are encouraged to consider the thematic focuses within Jameel Art Centre's current programming, including: Confluence (reflexivle of the UAE's role as an international meeting place and point of convergence, transnational identities in general), Museology (the critical investigation of modes of art production and exhibition making), and The GCC (while the scope of its programme is intentionally international, it aims to address the local context, exploring experiences of living and working in the Gulf countries).
Applicants are required to submit:
A short summary (50 words) and a detailed brief (up to 500 words) of their area of interest
A list of possible relevant interlocutors and collaborators
A short bibliography relevant to the proposal
A biography of up to 150 words
A one-page CV highlighting relevant experience
Up to 5 samples of previous writing, published or unpublished
Applications are open to art writers, curators, critics, art historians, and artists who:
Have at least five years of professional practice, which includes, for example, writing, exhibitionmaking, publishing or lecturing
Can demonstrate an ability to see a project through to completion. This can be a book, public event, exhibition or otherwise
Can articulate a clear idea of where the proposed project fits within their overall practice
Are of any nationality or age but have links to, and a grasp of, the environmental and cultural nuances of the location and the wider Middle Eastern region
Are able to be based in Dubai for a consecutive 3-month period during the duration of the commission
NOTE ON LANGUAGE: Proposals must be submitted in English, through writing and research during the residency may be conducted in English or Arabic.