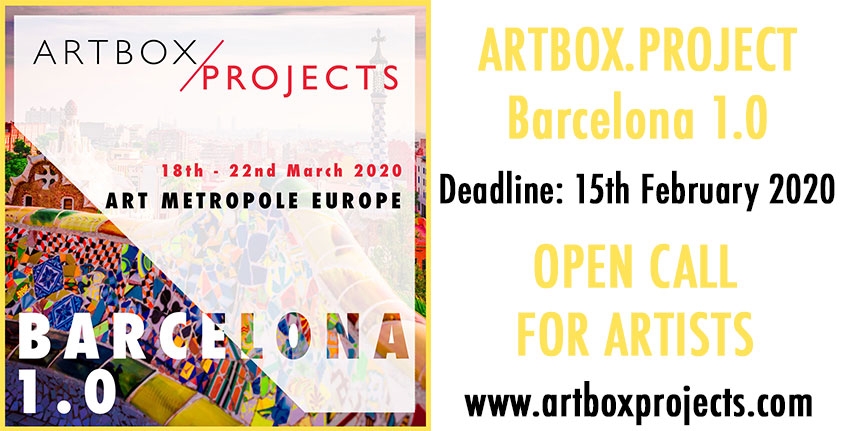 Email Friend
Add to Favorites
Report Listing
Event History
ARTBOX.PROJECT event history: 2016: ARTBOX.PROJECT Miami 1.0 (Art Basel Art Weeks, Miami) 2017: ARTBOX.PROJECT Basel 1.0 (Art Basel Art Weeks, Basel) 2018: ARTBOX.PROJECT New York 1.0 (Armory Art weeks, New York) 2019: ARTBOX.PROJECT Zürich 1.0 (SWISSARTEXPO, Zürich) 2019: ARTBOX.PROJECT Miami 2.0 (Art Basel Art Weeks, Miami)
What Makes this event different?
Every registered artwork will be shown, even if you are not chosen as a finalist that gets so show his/her original artworks. All artworks will be shown digitally on our big 2x2 meter LED screen. We do this because it is our goal to support up and coming artists and because we think that every artworks deserves to be seen.
Copyright Policy
The artists / photographer maintains the copyright ownership
Image Usage Rights
Submitted images will be shown digitally during the exhibition time and may also be published on our social media channels and websites.
The ARTBOX.PROJECT Barcelona 1.0 will take place in a first-class gallery in a prime location in Barcelona, only a few steps away from the world-famous "Arc de Triomf". Barcelona is an artistic highlight all year round and attracts many art lovers and collectors. If you have registered for the ARTBOX.PROJECT Barcelona 1.0, your pictures will be shown in digital form on our large 2x2 meter LED screen. With a bit of luck, the jury will also select you as one of the 10 finalists or 100 semi-finalists. The finalists will be allowed to exhibit their original artworks and the semi-finalists will receive a special presentation on 2 additional screens.