The deadline to participate in this event has passed. Find other call for entries and opportunities by browsing this site. Try search for other events in the
Art
»
COMPETITIONS & CONTESTS
category.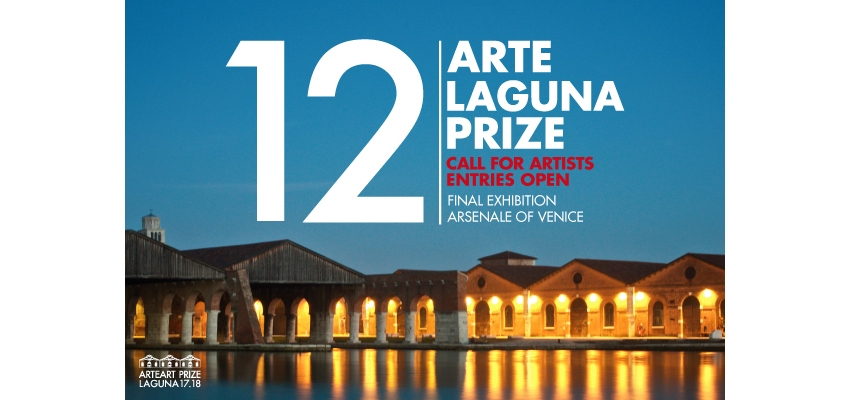 Print
Email Friend
Add to Favorites
Report Listing
What Makes this event different?
The theme is free and there are no age or nationality restrictions.
Art call: The Arte Laguna Prize entry deadline is now 12.18.17.  Showcase your creative talent!
Contest categories include painting, photographic art, video art and short films, sculpture and installation, performance, virtual art, digital graphics, land art and this year's new entry, urban art.

The theme is open and artists of any age and nationality may submit works. 
You can learn more about the competition visiting this Youtube link: https://www.youtube.com/watch?v=W792_7VMybw
ARTISTS WILL WIN
Prize money
€ 7.000,00 Painting
€ 7.000,00 Sculpture and Installation | Virtual Art
€ 7.000,00 Photographic Art | Digital Graphics
€ 7.000,00 Video Art and Short Films | Performance
€ 7.000,00 Land Art | Urban Art
3 Artist in Gallery Prizes
Realization of 3 personal exhibitions in international Art Galleries including: set-up, grant of € 500 and a dedicated digital catalogue.

-Galerie Isabelle Lesmeister, Regensburg Germany
-Galeria Fernando Santos, Porto Portugal
-Chelouche Gallery for Contemporary Art, Tel Aviv Israel
PRIZE SUSTAINABILITY AND ART
ARS (Art Reuse Sustainability) of glass
Prize of 3,000 Euro for the winning project that enhances glass as part of the RRR strategies (Reuse, Recycle, Reduce).
11 Artist Residence Prizes
Art Residency programs in Italy and elsewhere provide space and time for you to experience a new culture, create new works and participate in new activities in a multicultural environment.
-San Francisco Art Residency, San Francisco USA
-The Art Department - Casa dell'Arte International Artists' Residency, Bodrum Turkey
-GLO'ART, Lanaken Belgium
-Espronceda, Barcelona Spain
-Basu Foundation for the Arts, Kolkata India
-Artistic Serigraphy Fallani, Venice Italy
-Farm Cultural Park, Favara Italy
-Arte Sella, Trentino Italy
-The Swatch Art Peace Hotel, Shanghai China
-Maradiva Cultural Residency, Flic-en-Flac Mauritius
-Murano Glass Art Residency, Murano Venice, Italy
3 Business for Art Prizes
Collaborations with companies and art management platforms, meant to connect creativity with the business world.

-Zanetto Craftsmanship, Padua Italy: Prize of 2,000 Euro for the winning product design for a vase which will contain at least one noble metal sheet, and realization of the project.
-Biafarin, Canada: 12 Gold Membership Packages for 12 artists, 12 Biafarin Blue Membership Packages. Prize of US$ 4,000 to 4 selected artists (Each US$ 1,000)
-Artmajeur, France: Promotion of 1 artist through the platform and the services of the portal artmajeur.com For the finalist artists: a free Platinum account, for 1 year

3 Festivals & Exhibitions
International collaborations with Festivals and Organizations to create a network where artists, visibility, and new projects meet.

-Art Stays, Ptuj Slovenia: participation in the Festival and 7-day stay
-Art Nova 100, Beijing China: exhibition of the 10 finalist videos in Summer 2018
-Open International Exhibition of Sculptures and Installations, Venice Italy: participation in the exhibition for 1 month
FINAL EXHIBITION: ARSENALE OF VENICE
The major collective exhibition will take place in the historical location of the Arsenale in Venice in March 2018: 30 works of painting, 25 sculptures and installations, 25 works of photographic art, 10 videos, 5 land art works, 5 works of urban art, 5 works of virtual art, 5 works of digital graphics, 5 performances.which will be performed live during the exhibition's opening ceremony.
To learn more about this competition for artists, please visit the Event Website.