The deadline to participate in this event has passed. Find other call for entries and opportunities by browsing this site. Try search for other events in the
Art
»
JURIED EXHIBITIONS
category.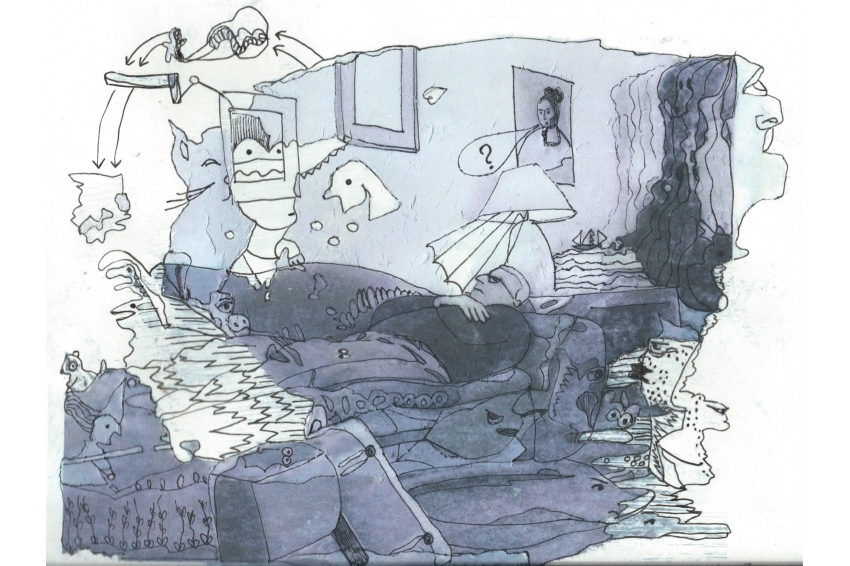 Add to Favorites
Report Listing
What Makes this event different?
What makes this exhibition special is that your work will be paired with work from your loved one with the disease (alive or deceased). Your entry will consist of three images of your work and up to three of your loved one's work. If no artwork is available, a photograph, letter or other ephemera will suffice. Selected work will be based on artist merit and strength of the pairing.
Copyright Policy
Artist retains full copyright and ownership. Artists are responsible for release forms and permission on their end.
Image Usage Rights
Submitted images will only be used for promotional materials with the aritsts' consent.
Submit
Up to three jpgs of work sized 1024 pixels on the LONGEST edge.
Label your images firstname-lastname-01.jpg. Include a list in a word doc or PDF detailing the size, media and year create
For your loved one's work, please label the images with YOUR firstname-lastname-family-01.jpg.
Include information about the family member/loved one's name and details about work submitted in the list.
A $15 submission submission fee paid to ellie@elliebrown.com via paypal covers exhibition expenses.
Email entries to ellie@elliebrown.com with the subject line Care (Give and Take).
Artwork is NOT insured while in the gallery space. While we do our best to care for the work, it is in a public space.
If you are submitting time based media, please be aware that you will be responsible for all equipment to show your work.
The opening reception date will be announced in a future email.
You are responsible for the delivery (to and from) the gallery. Our staff will install and de-install the exhibit.
Notifications will be sent by October 20th.
All work must be ready to hang/ present.
https://www.facebook.com/newhopeartgallery/
If you have questions please email ellie@elliebrown.com with the subject line "Care (Give and Take) http://www.elliebrown.com/call-for-entry-care-give-and-take/
This exhibition is funded by RISCA.

"Juror, Ellie Brown, is a native of Boston, MA where she attended Massachusetts College of Art. She received her B.F.A. in Media Arts in 1997 and her M.F.A. in Pictorial Arts from San Jose State University in 2002.  Ellie has received numerous awards including:  a 2008 Pollock-Krasner Foundation grant, a Leeway Foundation grant, first prize from the Fraser Gallery's International photo competition, a featured artist from women in photography international, the Calumet Award from the Print Center's 2006 and 2008 International Photography Competition. In addition, Ellie has attended artist in residencies in Iceland at the NES Artist Residency, at the Santa Fe Art Institute on a full fellowship, Atlantic Center for the Arts in New Smyrna Beach, FL with acclaimed photographer Graciela Iturbide and a residency in Costa Rica at the David and Julia White Artist Colony. Both her bookwork and photographs have been exhibited extensively nationally and internationally including Mexico, England, Switzerland, Romania, Greece, with a solo exhibition at the Galeria Nacional in Costa Rica. The Center for the Book Arts in NYC exhibited a solo show entitled A Chronicle of Lovers in 2009. From 2000- to the present, Ellie has taught as a part-time and full-time lecturer in photography, digital media and 2D at many Colleges and Universities. Ellie served as a Visiting Professor position of Digital Information at the University of Ulsan, South Korea in 2008. Ellie has been photographing girls' issues since 1996 and making altered bookwork since 2002. She has curated and coordinated exhibitions such as Family Ties at UPenn and "Body, Soul and Hair" at Rowan University. The BAG project was funded through USA Projects, an initiative of United States Artists, with numerous solo exhibitions of the work in PA, IL, ID, MT and MI. She is the founder and president of POP!sicle Artist Marketing. She is the playwright and producer for Dear Diary, Bye. Which had its world premiere at Plays and Players Theater, Philadelphia in April 2014. In April 2016 RISCA and the Woonsocket Mayor funded Ellie's public art Faces of Woonsocket, featuring 100 portraits of Woonsocket residents wheat pasted around the city.  She is founder of POP!sicle Artist Marketing.  She is currently a resident of Providence, RI. Her current work is a mixed media project called "Drawing Dad is Dizzy" about her father's early onset Alzheimer's disease. http://www.elliebrown.com"
For more information, please visit the Event Website.