The deadline to participate in this event has passed. Find other call for entries and opportunities by browsing this site. Try search for other events in the
Art
»
JURIED EXHIBITIONS
category.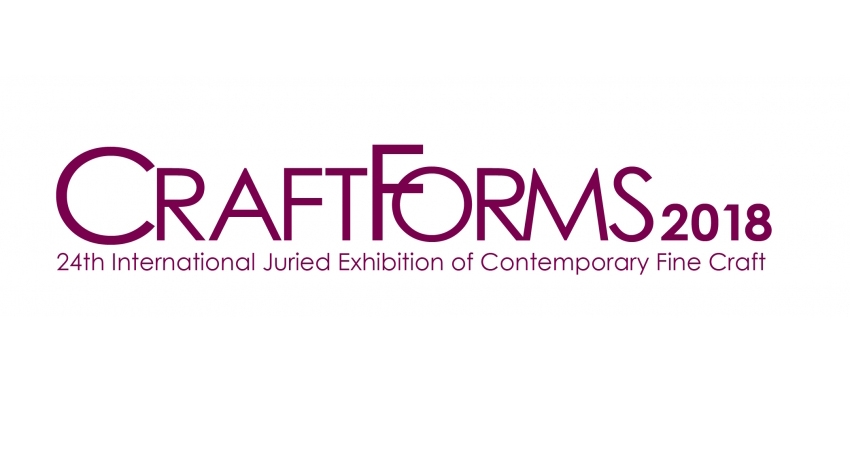 Email Friend
Add to Favorites
Report Listing
Event History
Established in 1995, Craft Forms is dedicated to enhancing the public's awareness of fine contemporary craft while providing a venue for established and emerging artists to share their creative endeavors. Craft Forms is internationally recognized as one of the premiere contemporary craft exhibitions. The finest works of ceramics, wood, fiber, metal, glass, mixed medium and 3D printing are featured, supporting the Center's mission of expanding the public's awareness of fine contemporary crafts, and significantly benefiting all educational and outreach programs for children and adults. One of the most highly esteemed museum-quality craft exhibitions in the United States, Craft Forms consistently draws upward of 5,000 visitors during its two month exhibition. More than 250 guests, including art collectors, supporters of the Wayne Art Center, and artists, annually celebrate Craft Forms and its companion show at the Opening Gala. The exhibitions and special events continue to attract local, regional, nation and international visitors throughout the duration of the show.
Copyright Policy
413 Maplewood Ave
Requirements
1. Open to all professional artists working in clay, fiber, quilt, glass, metal, jewelry, wood, 3D printing, and/or mixed media crafts.
2. Work submitted must be innovative and original in design. Work derivative of other artists or work created in a workshop with the aid of an instructor is not acceptable.
3. Works submitted must have been completed after January 1, 2016. If the work was accepted into a previous Craft Forms exhibitions, this work CANNOT be re-submitted for this or future Craft Forms.
4. Collaborative work is accepted. Please include all artists' names on the on-line application.
5. Please contact WAC if the artist has an excessively large and/or complex installation. If the work requires carpentry and/or painting to the gallery walls or a specially built pedestal/armature or installation request, these additional expenses will be paid by the artist.
6. No accepted work may be picked up before the closing of the exhibition.
7. Art work must be available for sale during the length of the exhibition.
8. If artwork is sold during the jurying acceptance process, the Wayne Art Center will retain 40% of the retail price.
9. Do not apply to Craft Forms with same submitted work of art if artist is applying to another show simultaneously.
10. Work damaged in shipping or hand delivery may not be presented based on extent of deterioration. Artist will be contacted immediately by WAC if damage is recorded.
11. Withdrawal of accepted work by the artist prior to the exhibition will result in exclusion from exhibiting at WAC for the following year (2019).
12. Crates or extra-large boxes must arrive on a straight truck (24' trucks are the max capacity for the WAC property). No tractor trailers are permitted on the property. Artist or Gallery delivery instructions must state that the shipment must be delivered into the building premises (no exterior deliveries can be accepted). Crates or extra-large boxes cannot exceed 300 lbs. and must be moveable with a hand-dolly. No fork lifts or loading docks are available to receive or to return ship crates and extra-large boxes. All delivery boxes and crates CANNOT exceed 55" width x 75" height x 55" length. If shipping container is larger than these measurements, artwork delivery will be refused.
13. All artwork submitted online to Craft Forms must be available for the entire duration of the jurying process and show. If the piece is accepted to both Craft Forms and a simultaneously running show, the piece must only be exhibited in Craft Forms. Please double check submission dates of all shows in order not to have overlapping dates.
14. Wayne Art Center reserves the right to reject entries that do not meet the requirements. Shipped work that differs from work accepted from digital submission will be disqualified. All accepted work must have proper identification.
September 14, midnight EDST
Digital Entry Deadline ($45 Fee)
September 18, midnight EDST
Digital Entry Extended Deadline ($65 Fee)
October 1-5
Notification of Accepted and Declined Work
(Multi submissions may receive two different email notifications – one for acceptance and one for declined. The acceptance letter will specifically list the work selected for Craft Forms. Do not send email inquiry requesting notification confirmation until after October 5. Please check SPAM.)
Entry and Exhibition Fees
The entry fee is $45 for up to two artworks. (Extended deadline is available from September
15 – 18 the fee will be $65.) An overall image and up to 2 optional detail images of at least 300 dpi resolution may be submitted per piece. Two pieces total are accepted per one artist application.
Artists are permitted to apply with a second application. The artist should use the same name and contact  information for both applications. The second application also consists up to 2 artwork entries, with 3 images per piece. Another application fee of $45 or late fee of $65 would apply.
No slide entries or drop off of artwork will be accepted.
Visa, MasterCard, or PayPal, will be accepted for entry fee payment. United States applicants may pay by personal check. Mail check to the WAC mailing address. The application will not be finalized until the entry fee has been paid.