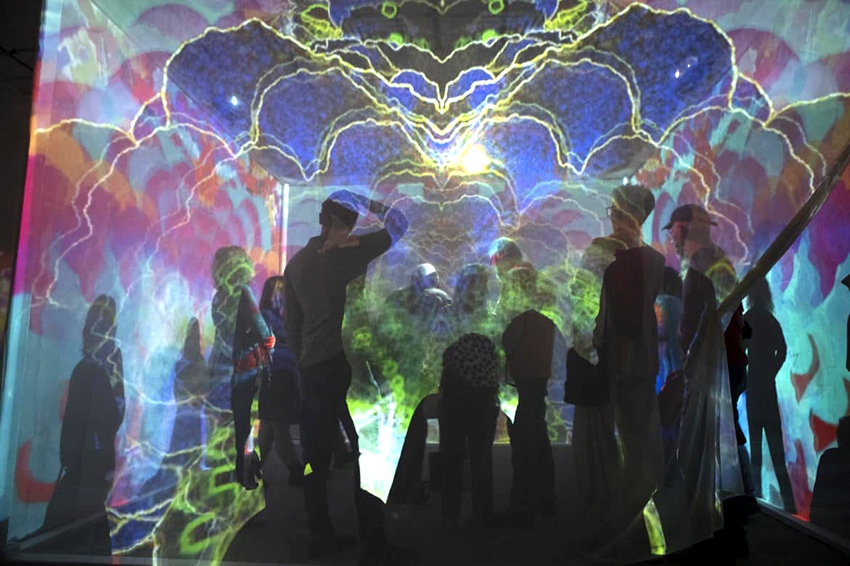 Email Friend
Add to Favorites
Report Listing
Event History
CURRENTS New Media provides the community with opportunities to experience new media arts in traditional venues, public and outdoor spaces.
 Parallel Studios creates a platform for new media artists to develop and share innovative work. Our yearly festival and ongoing educational programs provide environments that give the public access to immersive and expansive art experiences.
 
 The festival is the result of a collaboration between Parallel Studios, its partners throughout the city, and the many volunteers who invest their time to support this project. Learn More
 Be a part of our 2020 Artist Lineup 
Artist submissions are now open for CURRENTS 2020 New Media Festival!
Bringing together the work of established and emerging new media artists from the USA and around the world, the CURRENTS team is excited to announce that we are now accepting submissions for our next festival: #CURRENTS2020. 
We invite artists across all mediums of electronic art and new media to apply.
2020 Festival Dates: June 12 - 21
This year's categories include:

•   Installations (Interactive and Non-Interactive)

•   Outdoor Installations and Projections

•   Virtual/Augmented/Mixed Reality Environments

•   Robotics

•   Multimedia Performance

•   Digitally Generated Objects (i.e. 3D Printing)

•   Interactive Installations for Children

•   Single Channel Video and Animation

•   Experimental Documentary
To apply, please read our submission guidelines here.