The deadline to participate in this event has passed. Find other call for entries and opportunities by browsing this site. Try search for other events in the
PHOTOGRAPHY
»
COMPETITIONS & CONTESTS
category.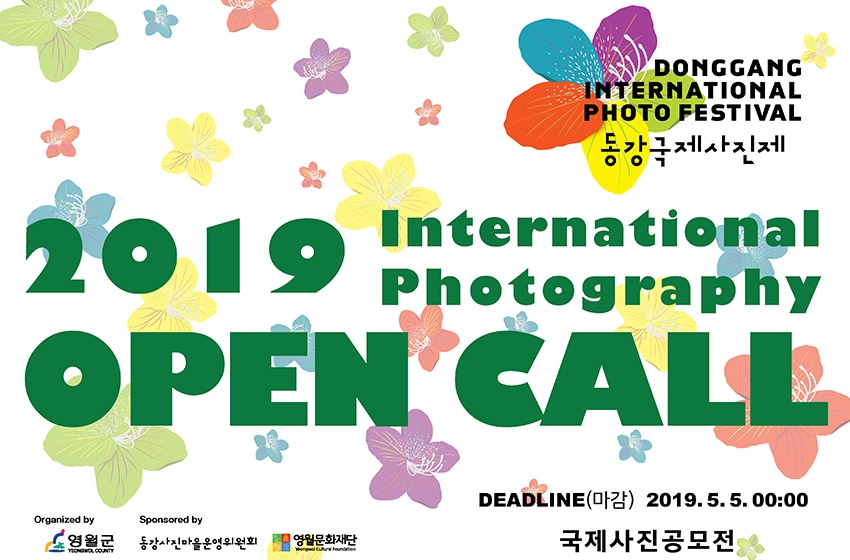 Add to Favorites
Report Listing
Event History
This is the18th DongGang International Photo Festival, which is a contemporary photography exhibition, that will be held between June 5th – Sept 29th, 2019 (Opening on July 12th) at DongGang Museum of Photography and other exhibitions around DongGang region. The festival is one of the largest photo exhibitions in Korea, featuring 8 exhibitions and 4 workshops. The exhibitions will showcase approximately 50 or more artists from around the world and will highlight the international currents of contemporary photographic art in the region. Furthermore, a comprehensive publication, workshops, and opening ceremony will complement the exhibition.
What Makes this event different?
No Fee to Enter.
COLORFUL DREAMER
People who have dreams and ideals are innovators and often manage to change the world.  Presumably, this is because one cannot fulfill a dream on their own; one needs to communicate to the world. By presenting artworks that highlight a wide array of individual dreams, it is our wish to create an opportunity where we can remind ourselves the meaning of the dream in an age that is often criticized for the absence of true dreams and dreamers.
SUBMISSION GUIDELINES

1. GENERAL
The DongGang International Photo Festival aims to showcase a selection of photography projects from around the world.  The festival's open call is devoted to offering a platform and supporting photography, showcasing photography and related media from emerging and established artists.

Venue
Selected projects will be presented to the DongGang International Photo Festival in the DongGang main exhibition space, screening or outdoor space.

Dates
The Main Program of the 18th DongGang International Photo Festival will be held from July 5th, 2019 to June 30th, 2020

Eligibility
Submission is open to artists, collectives, galleries and organizations from around the world.
Entry Deadline
Submissions must be made before May 5th, 2019, 00.00 hrs.
There is no entry fee for submissions.
2.HOW TO SUBMIT
Submissions must Include:
Photography works : 8 – 12 images,
4000 pixel (thelongside), jpeg file or tiff file
Name (full name)
Mobile/Phone Number
Email Address
Postal Address
*A concise one-page CV or a short biography (PDF) *A short write up about the body of work.
How to Enter
Email to opencall2019@dgphotofestival.com or wetransfer.com
Incomplete submissions will be rejected.
Receipt Confirmation
Upon receipt, an email confirmation will be sent to the email specified in the application form.
3. SELECTED PROJECTS
Selection
All submissions will be reviewed and evaluated by the curatorial team of the Festival.
Status Notification
All selected artists will be notified by email of their submission status by 12th, May 2019 at the latest.
Exhibition
DongGang International Photo Festival will collect the digital files from selected artists and all production will be provided for the exhibitions.
Publicity
The selected works will be presented on the Festival's website and be part of the Festival's promotional campaign in print and online media, increase awareness of the selected works in the photography community.
For more information about this opportunity for photographers, please visit the Event Website.