The deadline to participate in this event has passed. Find other call for entries and opportunities by browsing this site. Try search for other events in the
PHOTOGRAPHY
»
JURIED EXHIBITIONS
category.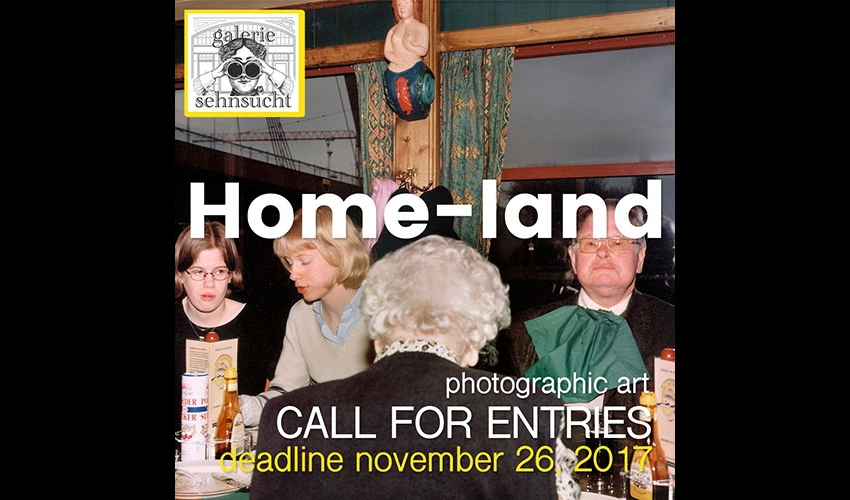 Email Friend
Add to Favorites
Report Listing
Event History
This will be our second exhibition in the brand new gallery, opened on November, 1st. Our first one, "Sehnsucht", with 40 works from 20 photographers, is on show now in Rotterdam and attracts attention from visitors and the press as well.
What Makes this event different?
We offer collector's the chance to buy photographic art for an affordable prize from known and less known photographers around the world. Our gallery isn't a white cube: we have a small café, books to read, and organize many events. We are located in a hot spot of Rotterdam, at the "Hofbogen". We do workshops too, since we 're photographers ourselves. When selected, you can either use our print service (fine-art, high quality only) or sent in your physical body of work - if it is ready for hanging and exhibiting.
Copyright Policy
The copyright ownership remains with the photographer, but we do ask them not the offer the work for sale themselves during the period of exhibition in our gallery, and we do ask permission to use the image for publicity.
Image Usage Rights
See above.
What is your association with Home-Land? The terms nation, region, people, community are closely associated with it, but have always been rather undefined, and it's clear that "home-land" is something more personal. What entity do you regard to be your home-land? Are you happy with it? What do you see?
Henri Cartier-Bresson photographed 'Europe' in the fifties, to show the cultural features nations in Europe shared or, on the contrary, what cultural differences divided them. Martin Parr, as well as our guest curator Otto Snoek, focused on the uneasy feeling you can get, looking at compratiots and thinking: are these really my neighbours, part of my home-land? Other photographers invaded the private space, seeking for the 'home-land' feeling people are supposed to have in their own homes and confined spaces. Then there were and are those that, like world famous Josef Koudelka, photographed with the perspective of an exile.
What do you see, feel and create, thinking of home-land?
Your entry can be anything that is made with photographic means, as long as you add something to the exhibition theme. We select with a curational approach: for us, it is important to make an interesting exhibition where the work of photographers are related to each other by the way we exhibit them.