The deadline to participate in this event has passed. Find other call for entries and opportunities by browsing this site. Try search for other events in the
Art
»
COMPETITIONS & CONTESTS
category.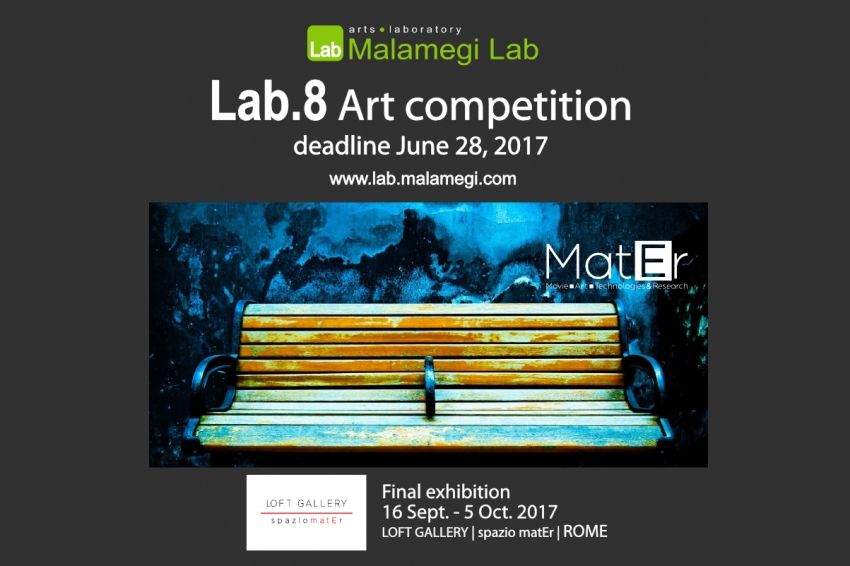 Add to Favorites
Report Listing
Copyright Policy
Artists authorize Malamegi Lab to process artist's personal data in accordance with law. Personal data and uploaded images will be used in accordance to the purpose of the contest.
Image Usage Rights
Artists are the solely responsible for the images' content and description.
Art Call from the Malamegi company.
Media: Painting, Photography,  Video, Sculpture, Mixed media, Digital, Graphics, Net art, other (any visual work that can be reproduced through a picture is allowed).
The contest is addressed to both amateur and professional artists, photographers, graphic designers, painters, etc. worldwide.
COLLECTIVE EXHIBITION
Twelve artists will be presented at the final exhibition of the competition. The exhibition will be held in September/October 2017. There will be a general catalogue, distributed throughout the exhibition period. Invitations to vernissage will be sent to artists, journalists, critics, curators, and media of the hosting city.
COLLABORATION AGREEMENT
Malamegi will be raffling the creation of a new collection of works by of one of the 12 selected artists.  The collaboration with Malamegi will enable the artist to create an entire collection of his/her works that will then be advertised and presented to all buyers of the commercial network. A contract will be signed by Malamegi company and the winning artist.  Malamegi, through the contract, undertakes to handle requests and sales of the new collection. Profits from the sales of the collection works will be paid to the artist within thirty days of purchase. Twenty percent of the sale's amount will be deducted by Malamegi to cover commission, operating expenses,  shipping etc.  The collection will include a minimum of 8 and a maximum of 16 works. The times, the method of presentation and details of the new collection will be decided between Malamegi and the winning artist after the final exhibition of the competition.
CASH PRIZE
Following the collective exhibition, one artist among the twelve will be awarded a cash prize of € 1,000. The award will be given based on the originality and quality of the work on display. The winning work will remain property of the artist. The prize is a contribution to the development of art and artist's aesthetic research.
MONOGRAPHIC CATALOGUE
A monographic book will be dedicated to one of the twelve finalists.  The book will be developed, edited, printed and distributed at Malamegi Lab expenses. About 100 copies of the monograph will be printed with 20 for the artist.  The distribution of monographs will be curated by Malamegi on behalf of its best customers and collectors.
Deadline : June 28, 2017
Extended Deadline: 12 July 2017
You can find all the information about the contest on the official website: www.lab.malamegi.com
For more information, please visit the Event Website.