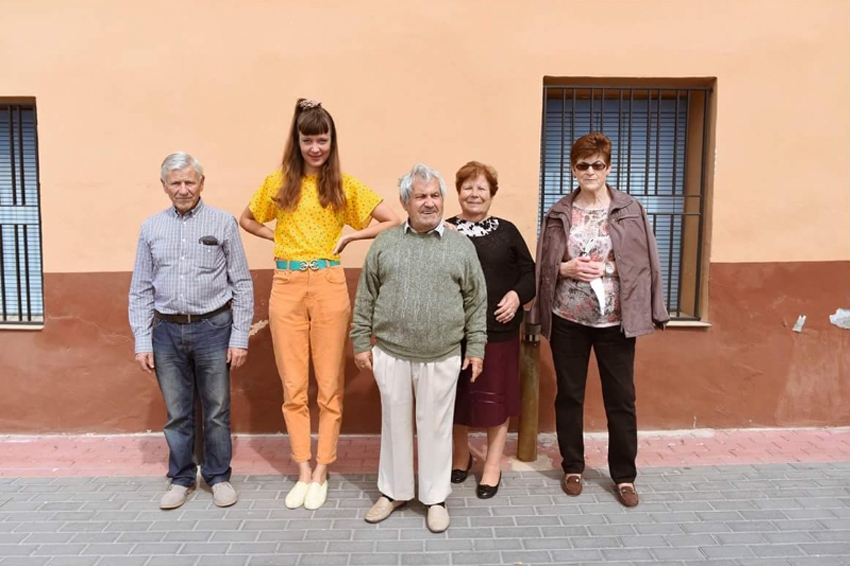 Add to Favorites
Report Listing
Event History
Our organization is a reference not only in the Murcia region, but also among a good number of international and national artists who have participated in our programs and cultural activities.
What Makes this event different?
Upcoming Deadlines | Ongoing call
Art Call for Artist Residency in Spain.
The artist residency program is from one to three months (calendar months).
Disciplines supported and technical information
ARTISTS of all nationalities are invited to participate to develop their projects in a multidisciplinary context.
Flexibility is an important concept for us: we support the idea of organizing your own program of activities while on residency but always with access to support, similar to that provided by a host organization. You get structured time with flexibility around your involvement and connecting and networking with other artists and arts organizations. Human exchanges are a valuable part of residencies.
Accommodation
Artists can stay in a typical local house in a historical moorish location: La Cueva (Monteagudo District) in a fertile area/farm. The place offers an authentic and comfortable space, which is onl 20/30 mins by bus / bike to the city center. There are three rooms.
Studios / workspaces
There is a studio with a big table + patio/garden + garage working space + outdoor space.
Materials and equipment
We provide a projector (only for events), printer, scanner, stationery equipment (craft knives, rulers, staplers, felt tip pens etc.), jigsaw, drill, tool set (hammers, screwdrivers, hacksaws etc.), extension cables, airbrush compressor, glue gun, plastic buckets and utensils,  two easels, blackboard, some paint and brushes…
Fees and support
FEES include: your acommodation, official certificate (if requested), 3 bikes to share, curatorial ongoing advice, Support (available to assist the artists with any issues that may arise, as well as make introductions in the local artistic community. The host helps the artist connect with the place they are in. Studio, WiFi, Pick up from airport/train/bus station, Event (presentation and/or exhibition at a regional gallery), Publicity, Press Release, Catering at the event.
Expenses paid by the artist: travel and public transport and daily living expenses.
Note: Once your application has been accepted, your stay will be secured on receipt of full payment of the fees. Travel, visa, transport, daily living expenses, medical insurance and production are not included in the dues.
FEES
Price per person/month
Individual room: 850 €
Double room: 600 €
La Postiza is not able to offer grants for resident artists at this moment. We can assist artists seeking grants in your country or institution, by providing an invitation letter or preparing a detailed budget.
Expectations
Artists are expected to give a presentation and/or exhibit their work in Murcia.
Application information
www.lapostiza.com
PLEASE, LET US KNOW YOUR PREFERRED MONTH/S.
Selection procedure
Residents are selected by a qualified jury of art professionals from LA POSTIZA Creative CentreTeam and other collaborators from Murcia. Selection is based on the quality of the artist's work, commitment to their practice, and ability to interact positively with the territory. If your proposal is selected, you will be sent an email within not more than two weeks.
Note: Once your application has been approved, your place will be secured on receipt of full payment of your residency dues.
Application information
Send your applications to: belen@lapostiza.com
Download: 
lp-applicationform_2018.doc
With your application please include a short description of the project you intend to work on during your stay at the retreat. Please also share your proposal of your involvement with or the activities in the local community (if you are interested), a brief biographical note with bibliographical information, cv, preferred date of arrival and length of stay, the number of persons that will be staying with you, and detailed contact information.
Each application is considered on an individual basis and on its own merit. Particular preferences regarding the date of arrival and the length of stay will be taken into account and, if possible, respected. If not, alternative dates will be offered.
We also ask for your personal contribution (only if you want, of course) because we collaborate with Murcia University, Murcia School of Arts and other cultural centres. If you are interested in giving a workshop or lecture about your work or about how art/cultural world is in your home country / home town, please let us know.
Please send the application letter, your portfolio & cv to us as soon as you can.
For more information about this artist residency, please visit the Event Website.