The deadline to participate in this event has passed. Find other call for entries and opportunities by browsing this site. Try search for other events in the
Art
»
ARTIST RESIDENCIES
category.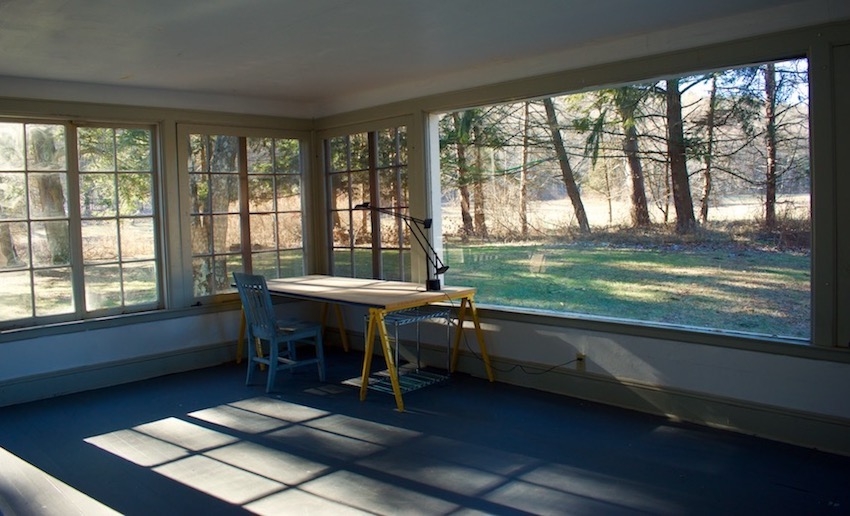 Add to Favorites
Report Listing
Event History
ChaNorth, Chashama's upstate artist residency has been located in the Hudson Valley since 2006. Chashama offers support to artists by giving them space to create and present their work, while fostering community development through the arts. Chashama residency was founded in 1995 in response to the lack of affordable space for emerging artists in New York City. Through the years, Chashama has provided space to create and present for 15,000 artists. Chashama supports artists through the following programs: Workspace Program, Youth Partnerships, Presentation Program, Curatorial Services, and chaNorth Residency. At any given point, Chashama operates between 15-25 presentation venues and studio workspace complexes throughout the 5 boroughs.
Call to artists.
The ChaNorth residency offers an opportunity for 5-7 artists to work and live in the Hudson Valley for four weeks. Resident artists are provided with a semi-furnished studio, private furnished bedroom, and food. The shared kitchen is stocked with fresh, local produce and whole grains. Resident artists gather twice a week to share a meal and converse in potluck dinner style.
Fostering community engagement, strengthening and supporting our local community, chaNorth collaborates with McEnroe's Education Garden where resident artists are asked to participate in 3 hours of work exchange each week. In return, artists are given organic seasonal produce from the garden.
With the ChaNorth residency, artists have multiple opportunities to introduce, share work and network with others including 2-3 studio visits per session from critics, curators, gallerists, and residency directors. Previous studio visitors have included, Nora Khan, a writer who is focusing on emerging issues within digital art and the philosophy of technology, Joel Kuennen, the Chief Operations Officer and a Senior Editor at ArtSlant, Will Hutnick, artist and curator residency director at the Wassaic Project.
ChaNorth offers a Professional Development session for each resident artist, that is catered to the individual need of the artist.  ChaNorth offers a fellowship award, for young artists under 30, and a solo show award. ChaNorth provides the opportunity for artists to submit to our yearly selected group show. Both the solo show and yearly group show is presented at Chashama exhibition space in New York City.
ChaNorth is currently accepting applications for their 2018 Summer Session.
ChaNorth accepts applications in all creative fields, including but not limited to visual arts, choreography, writing, music composition, and performance. National and international artists, emerging and mid-career artists are welcome to apply. For international artists we can provide letters of support, but each artist is responsible to arrange their own visa. 
2018 Summer Sessions:
SESSION 1.: Friday, May 4th - Thursday, May 31st, 2018
SESSION 2.: Monday, June 4th - Sunday, July 1st, 2018
SESSION 3.: Friday, July 6th - Thursday, August 2nd, 2018
SESSION 4.: Monday, August 6th - Sunday, September 2nd, 2018
SESSION 5.: Friday, September 7th - Thursday, October 4th, 2018
SESSION 6.: Monday, October 8th - Sunday, November 4th, 2018
Application Deadline: March 4th, 2018
Applicants will be notified by March 26th, 2018
Application fee: none
Cost of Residency, four week session: $950 
Fee includes, private room, private studio and a fully stocked kitchen.
Fee does not include, transportation costs to chaNorth and artists' material costs.
Application requirements and How to Apply visit  the Event Website.