The deadline to participate in this event has passed. Find other call for entries and opportunities by browsing this site. Try search for other events in the
PHOTOGRAPHY
»
PUBLICATIONS
category.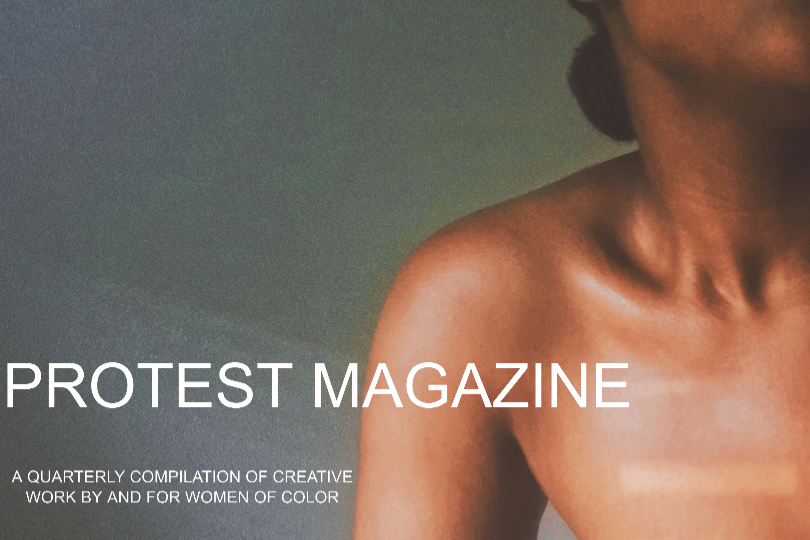 Add to Favorites
Report Listing
Protest Magazine is a submission-based, quarterly publication that has been created in order to explore the perspectives of women of color through creative work. Protest's seasonal anthology and portfolio is a space saved for femme people of color who reject harmful stereotypes and social norms. The goal is to establish Protest Magazine as a focus point that preserves the cultural identity and aids the artistic advancement of marginalized women. To nurture this initiative, we encourage women to use Protest Magazine as an avenue to showcase their work, to write and illustrate their stories honestly and with feeling and to rally behind one another. Often talented women of color turn away from pursuing artistic careers due to a feeling of being unwelcome and/or misunderstood within academic and creative spaces. Many of us find that established institutions, collectives and clubs exclude the non-white, femme-identifying experience. As a woman run organization, we dedicate Protest Magazine's platform to embracing various cultures, heritages, and lifestyles of women.

For the first issue, Protest Magazine is currently looking for women of color who create!
We are discussing the radical act of healing and forgiving ourselves and finding freedom in the process for Protest's premiere. Issue one will focus on the ways women of color find resolution in the face of affliction. It's the issue in which we speak out against all the ways we are both punished and perceived a villain for existing as femme people of color. We encourage women to share their art, illustration and/or photography with the theme of healing and forgiveness in mind. Here are a few keywords and subjects to meditate on:
women needing public assistance, assault survivors, unplanned pregnancy, women's reproductive health, abuse by an intimate partner, mental illness, physical illness, sex work, women involved in the justice system & addiction
INSTRUCTIONS:
Send all submissions and pitches to inquire@protestmagazine.com. Please include the word MERCY, type of work and your name in the subject line
Example: Mercy x Photography x Lisa Turtle
Protest is a company started by women for women, and as art is labor, all photographers and artists we work with will be compensated for their work. Compensation offered on sliding scale.
We look forward to hearing from you!
Simone & Protest Mag Team
Email _ Site _ IG
To submit your work, please visit the Event Website.