The deadline to participate in this event has passed. Find other call for entries and opportunities by browsing this site. Try search for other events in the
Art
»
JURIED EXHIBITIONS
category.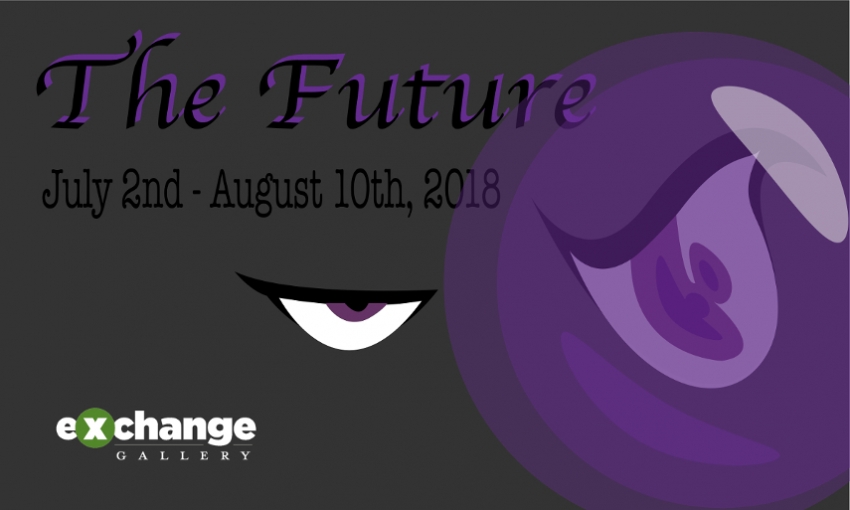 Email Friend
Add to Favorites
Report Listing
Event History
Our first juried show in the summer of 2017, "The Melting Pot", drew artists from a dozen Pennsylvania counties. By changing the process to jurying from photos, we would like to attract from a much wider area, at least nationally.
What Makes this event different?
The Exchange Gallery is a project of the non-profit Exchange (ExchangeArts.org), run by a committee of artist volunteers whose interests are to provide a venue through themed, open-call exhibitions and juried or invitational shows that offer exposure to ALL regional artists, regardless of age and level of experience. Our shows routinely draw professional artists, including university art professors, as well as their students, and amateurs ranging in age from 3 to 83. Gallery exhibitions are selected and scheduled by the Gallery committee and are generally on display for four to six weeks. Opening receptions are arranged in conjunction with other events in downtown Bloomsburg, especially Artspace Gallery openings, typically on Saturday evenings.
Copyright Policy
All artists maintain 100% copyright ownership; we give artists the option of not allowing photography of their work for our own promotion (posters and Web site).
Image Usage Rights
We will use them for jurying, for reproduction on printed posters, and for Web site and social media posts, unless instructed not to.
2nd annual juried exhibition: The Future
June 1st entry deadline
July 2nd through August 10th, 2018
For this exhibition, the Exchange Gallery asks you to look ahead: What does "the future" mean to you?  You can look as narrowly or as broadly as you like -- dreams for your own life, flying cars, the world in the year 2025, 2050, 2500, or beyond.  We encourage artists of all ages and levels of experience to submit work that explores this theme, in each artist's interpretation.  All media accepted, 2-D and 3-D, including video and installation pieces.  Sale price on each piece as set by the artist; artist receives 80% of the sale price.  Our professional juror will choose the best pieces for the show and will choose prizewinners; prizes of $200, $100, and $50.

$15 entry fee for each three pieces; you may enter more than three, paying the appropriate additional entry fee.
Entry fee payment due by close of business on Friday, June 1st. You may make payment through PayPal through the button here or you may mail us a check, made out to The Exchange, at 24 East Main Street, Bloomsburg PA 17815.
We will only jury work that has had payment submitted.

All entries must come in as jpeg images, e-mailed to ExchangeArtsSubmissions@gmail.com. Photo specs: jpeg/jpg, each no larger than 1 MB at 72 dpi, no larger than 1920 pixels on the longer side, with the artist's last name and medium as part of each file name (i.e. "Smith_painting_1.jpg").  We reserve the right to reject images that do not meet these specifications. For a tutorial on how to photograph your work, we recommend this Youtube video.  If you have questions, please contact us at 570-317-2596 or Exchange@ExchangeArts.org.

Images and payment due by the close of business on Friday, June 1st.

Jury results will go out by e-mail no later than Monday, June 11th.

Shipped work due by Friday, June 29th, and must come accompanied by return postage/shipping (stamps or pre-printed label).
Hand-delivered work due by Saturday, June 30th, when we will have the Gallery open 11 a.m. to 1 p.m.
Please submit this form with your work.

Reception Saturday, July 14th, 6-8 p.m., at the same time as the neighboring Artspace Gallery's reception for their member-and-invited-artist show "Colorcopia".
Prizewinners will get notified ahead of time, with prizes announced at the reception -- plus an honorary "people's choice" will get chosen by the reception attendees.
Loan Agreement:
You as artist/lender bear sole responsibility for insuring your own work. Neither the Exchange, the gallery coordinators, nor the exhibition committee will be held liable for loss or damage to the artwork on loan. When you drop off your work, you must sign a gallery loan agreement.
Exhibition Agreement:
You must certify that all work offered for exhibition, for sale, and/or for display at the Exchange is original and designed and executed by you or legally represented by you.  You understand that the exhibition committee reserves the right to accept or reject any work for public display.
We look forward to having your work at the Exchange Gallery.