The deadline to participate in this event has passed. Find other call for entries and opportunities by browsing this site. Try search for other events in the
Art
»
JURIED EXHIBITIONS
category.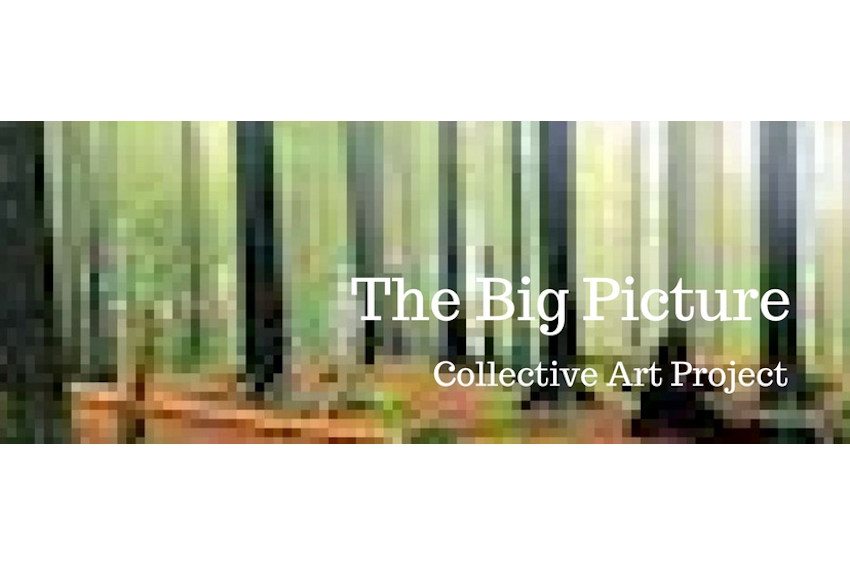 Add to Favorites
Report Listing
What Makes this event different?
This is a unique one of a kind project. It has never been done on such a scale before.
Copyright Policy
By uploading your picture, you give permission to "The big picture, Collective Art project" to use and modify the image and comments (the "Content") I am sending in the collective art work. I am giving the right to display, use, publish the Content for commercial or exhibition purposes. I also consent to the Content being included as part of "The big picture" digital or printed Artwork.
Art call for a collective art project.
We would love your work be part of our Collective Art Project: The Big Picture
Participate in something big and connect with artists from all over the world through a work of art. There will be an exclusive reveal of the completed Big Picture on the Artist's Network.

You can learn more about this project from a short video at the top of our home page that explains this art call in a few minutes. Participants the world over are uploading their drawings and sketches and we are making a large mosaic-panoramic picture from all of the drawings. The composite picture is fully searchable and zoomable, like a Google map.
Why should you participate?
There are many plans for the future of the Big Picture art project. As this is a digital project, we are looking at exhibiting it in museums or art galleries with a mix of printed media and interactive features
We are collaborating with the Artist Network. They will be the first to reveal the big Picture online once completed.
We are working with partners like Copic markers, pan pastels Speedball and Strathmore paper which will enable us to send prizes to the most interesting contributions.
We will be offering online explorations of the picture based on themes like art making, inspiration, site seeing, everyday life, family, travelling and immigration… We are looking at possibly publishing a few books based on those themes.
This is an unusual opportunity to share your important life stories with a wide audience, but you can also participate anonymously if you prefer.
For additional information abou this art call, please visit the Event Website.