The deadline to participate in this event has passed. Find other call for entries and opportunities by browsing this site. Try search for other events in the
Art
»
ART FAIRS & FESTIVALS
category.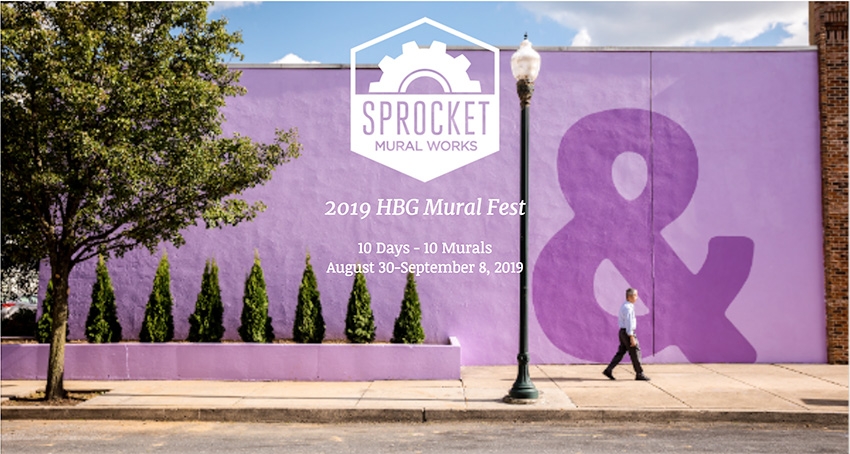 Add to Favorites
Report Listing
Event History
During our inaugural mural festival the summer of 2017, Sprocket Mural Works assembled and organized more than 150 volunteers, and welcomed 50 community sponsors with 16 artists to produce 18 pieces of public art in our city. We hosted 8 community events that were attended by thousands and ended the festival with a celebration that brought our community together in a meaningful way. We are so proud and humbled by the outpouring of energy, collaboration, and support that made our first festival such a success and we are excited to see our second festival come to life across our cityscape.
What Makes this event different?
We believe that art can change the face of a city. Sprocket Mural Works is a citywide mural project that works with artists, neighborhoods, and organizations to help create vibrant community murals across Harrisburg. Our mission is to increase community pride and civic engagement in Harrisburg through creative action.
Call to Artists. Opportunity to be involved in a Mural Project.
Participating artists will make a permanent, public mark on Pennsylvania's capital city that will be visible to residents and visitors for years to come. During the festival, artists will receive personal exposure while at work on their "canvases," as well as at the many events throughout the 10 days.
This fall, Sprocket Mural Works will be partnering with local, national and international artists in order to create 10 new murals in Harrisburg, PA!
During the 2017 event, Sprocket added 18 pieces of public mural art to the face of Harrisburg. With these murals in place, we created the initial framework of a walkable mural tour. In 2019, we aim to fill the gaps in this trail, ultimately making Harrisburg a mural-dense city.
We believe that creating public art is a valuable and integral way to support our community. Murals quickly beautify our neighborhoods, inspire civic pride and have an immediate impact on residents and visitors alike. This festival is an opportunity for us to come together and celebrate the creative spirit of our city on a grand scale.
 
We are looking for talented artists!
Applications are due by 11:59pm (ET) on Monday, March 25, 2019 and must contain a link to your web portfolio.
Murals will be produced during the 10-day HBG Mural Fest from August 30 through September 8. Public events will also be held throughout the festival, including tours, artist meet-and-greets and more.
Want to see your artwork become a part of the Harrisburg cityscape? Apply now for a chance to be a part of 2019 HBG Mural Fest!
For further requirements and details, please visit the Event Website or click to Apply.