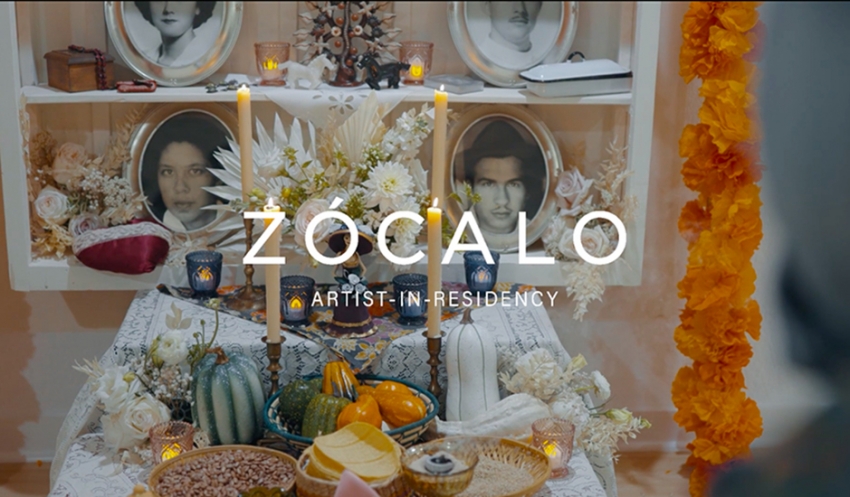 Email Friend
Add to Favorites
Report Listing
Image Usage Rights
Copyright owned by Zócalo Artist Residency
The Zócalo Artist-in-Residency Program (ZAIR) is seeking visual and multidisiplinary artists & artist teams who are interested in deepening or developing a community-engaged practice. With community-engagement values at its core, Zócalo Artist-in-Residency debuted its inaugural flagship program in 2019 with the primary goal to enable artists-in-residence to engage with community in meaningful and impactful ways and grant artists the freedom to explore critical ideas outside the studio as within. 
Located on the beautiful residential campus of Zócalo Apartments in the Spring Branch neighborhood of Houston, Texas, three residency positions are available including two 6-month and a single one-year term starting April 1st, 2021. Artists selected by an expert panel of curators are awarded no-cost housing in a private apartment studio, a $250 monthly stipend, exhibition space, and hands-on support from full-time residency staff. In return, artists are invited to push the boundaries of their creativity by engaging the community and neighborhood in dynamic and inspiring ways. This year due to COVID-19 and the unprecedented economic impact the pandemic has had on the arts community, the application fee has been reduced and is $10 for artists to apply. 
As a community-immersive program which strives to strengthen the connection between people and the places they share through the power of art and creativity, a focus is placed on giving artists the opportunity to create community-engaged art while providing artists with dedicated time, space, and the financial leverage to create new work in a supportive environment of open inquiry. Given the ample size of Zocalo's 10-acre campus, artists are welcome to re-imagine everyday spaces and push the boundaries of their creativity with site-specific installations or participatory creative projects on Zócalo's campus and within the surrounding areas of the historic Spring Branch neighborhood. Emerging to established regional and national artists and artist collectives who have a strong interest in developing or deepening a collaborative, community-engaged creative practice are invited to apply. 
Eligibility: Applicants must:
-Be at least 21 years old or older;
-Be a U.S. based artist or artist collaboration;
-Be able to pass a criminal background screening in compliance with Zócalo Apartments housing guidelines;
-Be fully committed and available to live in the provided housing throughout the duration of the residency term.