The deadline to participate in this event has passed. Find other call for entries and opportunities by browsing this site. Try search for other events in the
Art
»
ART FAIRS & FESTIVALS
category.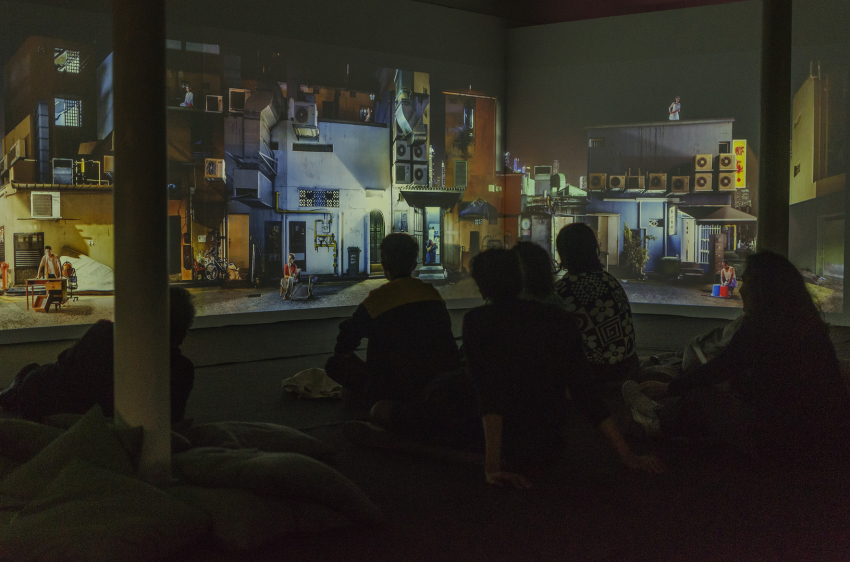 Email Friend
Add to Favorites
Report Listing
Event History
Since 1988, the festival Les Instants Vidéo is an event dedicated to video arts, digital and poetic (monobands, installations, performances, multimedia... ) It is a laboratory where international renowned artists and works of arts can meet with works that are more fragile, still in progress, delicates. There is no competition. We do not give a theme, but every year we give a title to our manifestation like one does for a collection of poems: "Burn your own patience", "Resistance my sweet concern", "Man is earth walking", "And we are beautiful", "You wanted me a virgin, I wanted you less dumb"…. Each one of the artists can take it into account or not. We pay much attention to encounters (artists/audiences/art works) and try to draw out new connections: conversation-tour, video awareness sessions… In order to cross-fertilise ideas, to exchange words, to let imagination run, to re-think/re-invent the elsewhere, our actions are framed as inviting places and times, or even in a supreme hospitality. The entrance is open and free because we think that art is priceless...
Copyright Policy
Art. 4 -The artist give up their rights during the Festival. The entrances are free for all. Art. 5 - Videos or media excerpts might be used for the promotion of the festival (catalogue, newspaper, Internet, TV…). Art. 6 - Every work selected will enter the Instants Vidéo digital archives unless otherwise clearly stated in the submission form. They will also enter a database which will be net-accessible. Art. 7 - Every work might be used in cultural events in France or abroad, with the artist's previous agreement. No commercial use will be made.
"Out of everything, only three things remain:
the certainty that it was only a beginning,
the certainty that it was necessary to go on,
and the certainty that it would be interrupted before it finished.
Make interruption a new path;
Make fall a dance step;
fear, a ladder;
dream, a bridge;
and quest, an encounter."   Fernanda Sabino
The Festival Les Instants Vidéo is an event dedicated to video art and electronic poetry with its multiple forms (screenings, installations, performances…). It takes place in Marseille and the Region, and at an international level.
About our concerns for 2022, here is what rises to the surface. And we wished to share it with you.
Iconoclast wanted to wipe out images in order to destroy their meaning. On moral, religious or political grounds, images are being wipe out in the fear that from the meaning behind them would arise a wind of rebellion, a called into question, the seeds of doubt. Today, in the guise of the opposite, the same is happening but instead of destroying images, we overcharge them with meanings!

We are living in a world of creators, influencers and commentors. Speech, buzz takes priority over the art work: what is said about it tends to be more important than the work itself. The caption become more important than the image.
The differentiation between working class-specific art forms and cultivated elite-specific ones are still largely widespread in our stratified societies. 
In September, all the artists will be informed of the selection for the festival. Be sure we will watch your work with attention, being aware that electronic poetry is fragile, delicate: a quivering…