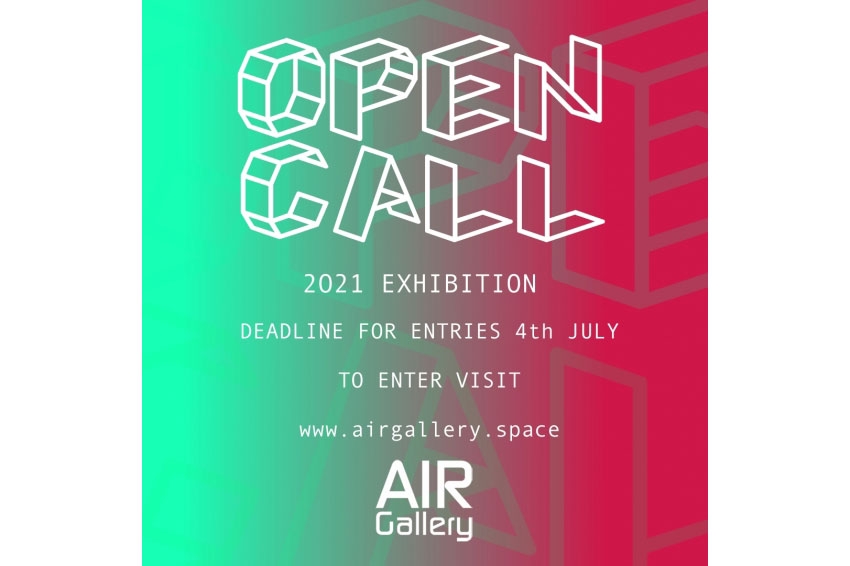 Email Friend
Add to Favorites
Report Listing
Event History
The AIR Open is an annual summer group show that has been successfully running since 2017. Each year 4 main artists are selected and up to £1000 of cash prizes given away alongside an exhibition for the winners the following year.
What Makes this event different?
Our exhibition encourages entries from across the globe to give a true feel of contemporary art today. All monies contributed go into a large prize fund to help support emerging artists.
AIR OPEN 2021: Calling all Artists!
​Applications for the AIR Open 2021 are now open! This is open to any artist, any theme and will be for a physical group show taking place August-September 2021. 
​It costs £5 per piece to enter and you can enter up to three works for consideration. Between 20-30 works will be chosen for the exhibition.
​Up to £1000 in prizes available to be won
​Deadline 4th July midnight GMT. 
​Apply online at: https://www.airgallery.space/opencall
--------------------------------------------------------------------------------------------------------------------------------
TERMS AND CONDITIONS:
Submission does not guarantee selection and Entry fees are non refundable. 
​
Artwork:
-You can submit up to three works for consideration. Please do not enter more than three.
-Please ensure images submitted are good quality (usually 300dpi is best)
-Please submit your image files in the format : YOUNAME_TITLEOFWORK.JPG
-Do NOT submit work that is transphobic, racist, pornographic, pedophilic, anti-lgbtqia, ageist or could be deemed offensive or as a hate crime against a minority culture and or group. 
-Do not submit works that contain harmless substances that could endanger our staff and volunteers.
-Please ensure works do not exceed 1.5m. 
-If artwork is for sale; we take 20% commission on a sale so please amend your priced prior to entering
If selected:
-Please ensure you drop off the collect work in the timeframe given. 
-It is the responsibility of the artist to arrange delivery and collection of work. Any cost incurred through delivery must be paid by the artist. 
-If selected, please ensure all works come with hanging fixtures or clear instructions on how to display.
-Artwork will be installed by our team of technicians; artists do not need to be present
-If selected, when the exhibition ends you have up to 30 days to collect your work, any uncollected work after this time will be disposed of.
-We have limited equipment for video works; Where possible we ask artists to provide their own equipment. 
-We have a small selection of plinths for sculptural works but you may need to provide your own is you have a specific requirement or exceed our sizing.