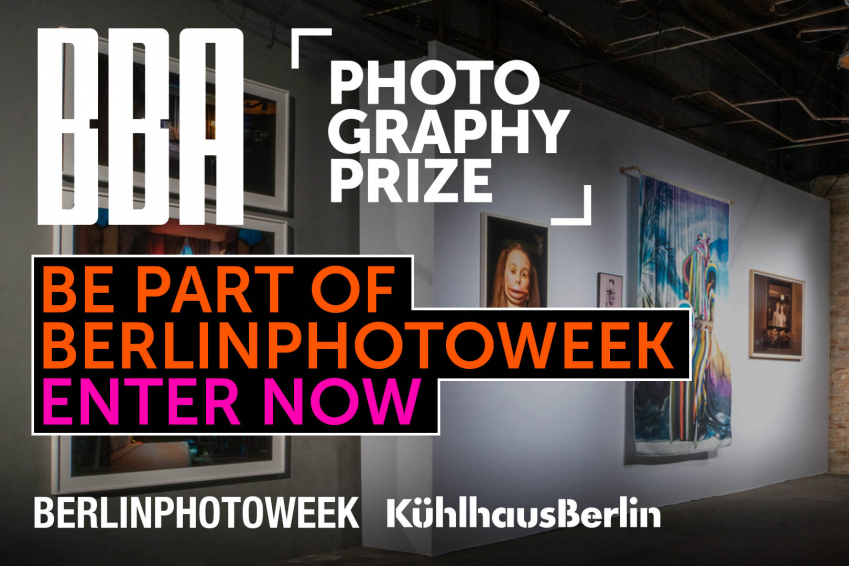 Add to Favorites
Report Listing
Event History
The BBA Photography Prize got established in 2018. It is open to all photographers who are over 18, irrespective of their backgrounds and nationalities. There are no restrictions in terms of theme, photography medium or educational background. Installations as well as conceptual works are welcome. The juried competition is looking for the most innovative concept, aesthetic language and unique approach within the medium.
What Makes this event different?
We are part of BERLINPHOTOWEEK - This is Germany's big Photography Event. During the event we promote one photography submission as 'PICK OF THE DAY 'via social media, and 'PICK OF THE WEEK' on social media and on our website. Photographers can be part of the Berlin Photo Week Exhibition at the beginning of September and be part of the shortlisted Exhibition in October at the amazing event place Kühlhaus Berlin. The winner will receive a Solo Show at the BBA Gallery in 2023.
Copyright Policy
Copyright ownership stays with the artist
Image Usage Rights
Artist allow there images to use for PR - names will be always mentioned.
Photography Competition
The BBA Photography Prize awards photographers, irrespective of their background and nationalities, with several prizes including Berlin Photo Week Event - cash prizes up to 1500 euros, a solo show, & more. The photography competition includes two exhibitions - one is held at Berlin Photo Week in September and one at Kühlhaus Berlin in October. Berlin Photo Week is a prestigious community event and industry fair. Kühlhaus Berlin is one of the city's most favoured venues for cultural events.
A jury of experts debate the entries, ensure an unbiased evaluation, and high quality standard. Photographers can submit between 1-15 images and compete for 5 Prizes. The 1st, 2nd, 3rd Prize, the One Shot and the People's Choice Award are awarding photographers for their visual excellence, storytelling, conceptual thinking, technical craftsmanship and subject depth over a series of works. BBA Gallery will feature the best applications through their social media profiles and website.
The First Prize is 1500 Euro and a Solo Show at the Gallery in 2023.
For more information about this photography competition please visit the Event Website.