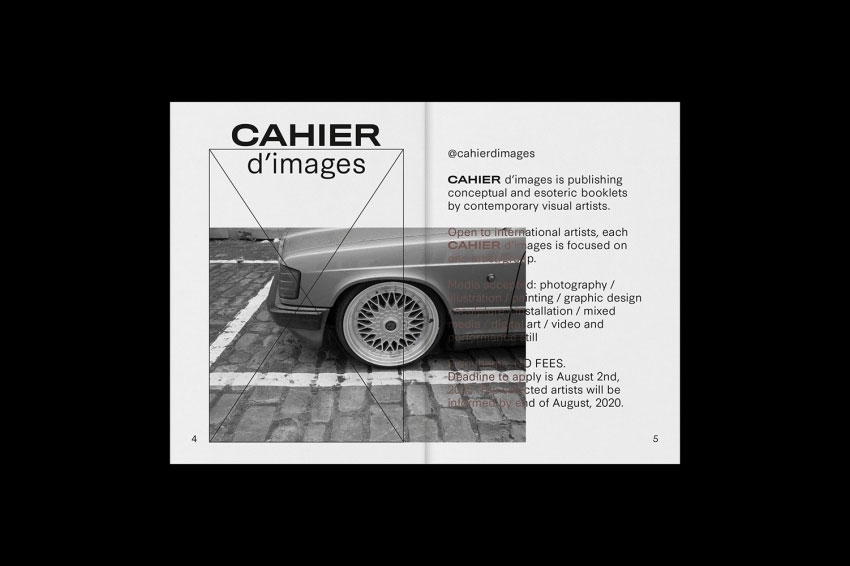 Add to Favorites
Report Listing
What Makes this event different?
Free theme, NO FEES.
Call for Entries
OPEN CALL @cahierdimages
CAHIER d'images will be publishing a conceptual and esoteric booklet by contemporary visual artists.

This call is open to international artists, each CAHIER d'images is focused on one artist/group.

Accepting the following media: photography / illustration / painting / graphic design / sculpture / installation / mixed media / digital art / video and performance still

The deadline to apply is August 2nd, 2020. Apply online at https://docs.google.com/forms/d/e/1FAIpQLSc_1P9YB-9plYlp1s2bauE3eSA0VloHET009jUzGD4757M7qA/viewform?usp=sf_link
The selected artists will be informed by the end of August 2020.