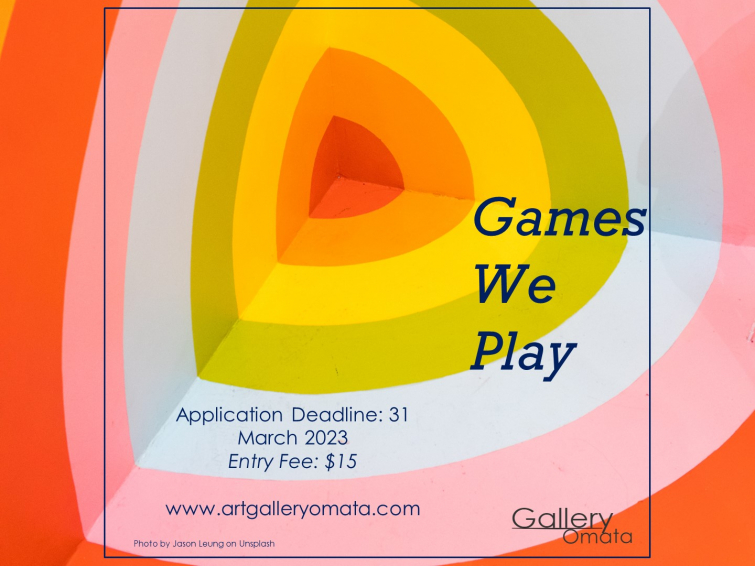 Email Friend
Add to Favorites
Report Listing
Theme : When we see the play bow of our canine companions or hear the urging of children to 'come & play' we are reminded to let go of our serious side for a time and let loose. For this exhbition we are giving you permission to 'go play' and free your imagination to express itself with creative abandon.
Each artist compels the viewer to feel the moment just as they themselves do sharing in the pure joy of expression. Simple choices such as a colourful colour palette transform a serious subject into a lighthearted one. Lifting the spirits in the process.
We invite you to share your playful nature and have fun as you eplore where it leads you. Show how you interpret the idea of playing games through your creative work.
Evaluation: Entries will be evaluated based on creative expression, composition, demonstration of artistic intent based on the theme, mastery of the medium, esthetic appreciation.
Prizes: Best in Show Award US$150.00 Director's Choice Award US$150.00
Entries: Artists over the age of 18 years from all countries are welcome. Artists working in all fine art mediums (oil, acrylic, water colour, gouache, pastel, drawing, printmaking, mixed media, photography, sculpture, fiber, wood, digital art) except video.
Entry Fees: $36 for 6 images/ $30 for 3 images/ $15 for 1 image
Entries Close:  31 March 2023 at midnight (HKT). All accepted pieces will be included in our online exhibition.