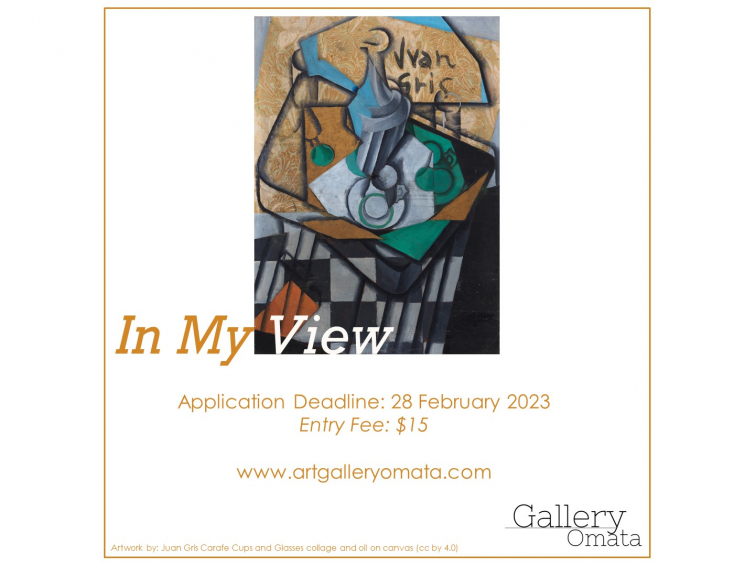 Add to Favorites
Report Listing
Gallery Omata announces a call to artists for an online exhibition.
Theme : The tradition of capturing still life compositions stretches back through the centuries. Artists know they are in the company of the great masters when they embark on creating a work of art depicting inanimate objects. 
The focused study of an object in order to capture it in any media takes intense concentration. Every shape, each curve, line and shadow permits the artist a fresh moment in time to consider how they will interpret what they see. The outcome can feel like a magical experience when the form comes to life. 
Entries: Artists over the age of 18 years from all countries are welcome. Artists working in all fine art mediums (oil, acrylic, water colour, gouache, pastel, drawing, printmaking, mixed media, photography, sculpture, fiber, wood, digital art) except video.
Evaluation: Entries will be evaluated based on creative expression, composition, demonstration of artistic intent based on the theme, mastery of the medium, esthetic appreciation.
Awards: Best in Show Award US$150.00 Director's Choice Award US$150.00
Fees: $36 for 6 images/ $30 for 3 images/ $15 for 1 image