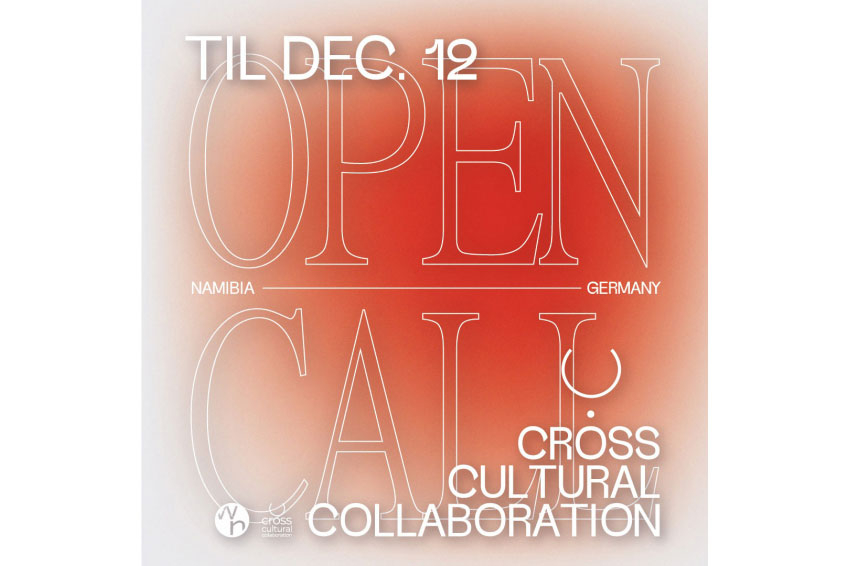 Email Friend
Add to Favorites
Report Listing
Art is dynamic. Art heals, connects, and evolves.
Art gives humans a sense of community and belonging. These are some of the values that we share here at wendy.network. We believe in decentralisation and diversity! We are explorers of the digital environment and its enormous possibilities. Just like us, artistic collaborations redefine the art world, they go against individualism and the glorification of the lonely artist. At wendy.network we believe in community; we want to start conversations and promote dialogues. This is why we created this project, Cross-Cultural Collaboration (CCC).
For each open call, we invite one European artist and one African artist, specifically from countries with a shared colonial past, to collaborate artistically. The choice of pairing countries with a colonial history aims to ignite meaningful conversations. It also provides a common ground for the artists to start their projects. Both countries (and thus selected artists) will often share the same language, contributing not only as an aid for connection but also as a tool for creation.  
On our second open call, we are looking for one German artist and one Namibian Artist. The artists are chosen individually. During the month of January, they will get to know each other through online meetings and activities mediated by a third party, and, eventually, start creating an artistic project. The outcome of this collaboration could be an online exhibition, a presentation, or whatever the collaboration takes the artwork to. 
We intend to support artists and create connections and learning opportunities in our shared, safe environment. We will achieve this by preserving and empowering the voice of both artists' perspectives while engaging in global and intersectional discourses. This might seem like a challenge, but only with pressure can diamonds be created. wendy.network will mediate and help the artists work through the issues and conflicts that might come from virtual and geographically distant interactions. By connecting artists from these two continents, we are sparking interesting conversations and paving the way for a more unified future. 
Guidelines
Citizen and residents of Germany or Namibia
No age limit!
Applicants are asked to join the wendy.network and set up a meaningful profile to be considered.
Visual artists, new media artists, multidisciplinary artists, curators, etc
Each participant receives a stipend of €600 (€300 + €300 KONJ coins worth )
Each participant is expected to be prepared to dedicate time each day for research and creation. The participants must be in close contact to think and create a project around the artistic aspects and concepts that tied their work.
There will be meetings with guest faculties, mentoring sessions, daily check in's and activities
The participants are asked to submit materials weekly, documenting works in progress for our various social media channels.
Each participant will be featured in an artist interview feature on the wendy.network.
Any kind of hate speech and discriminatory content will not be tolerated.
Access to a computer and internet