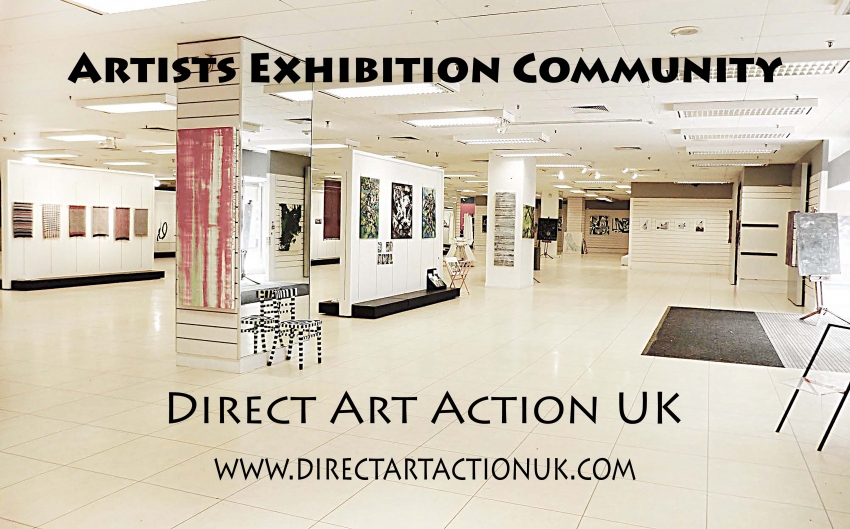 Email Friend
Add to Favorites
Report Listing
Event History
Direct Art Action Sutton Central would like to invite your institution to exhibit with our Gallery Spaces. Direct Art Action has a huge new facility for exhibition purposes such us art exhibitions, design shows and performances. Direct Art Action is proud to have facilitated many universities, colleges and student exhibitions and group exhibitions. If you would like further details please contact us at directartactionuk@gmail.com
What Makes this event different?
Direct Art Action UK, Gallery and Art Centre, Birmingham, UK Direct Art Action UK is dedicated to providing competent and professional artistic instruction within a friendly and stimulating environment, while catering for the varying needs of diverse demographic groups. Direct Art Action UK aspires to cultivate a personal and longer term relationship with the public and artists that use our spaces. We wish to build a community of artists that engage with the public encouraging the public to take up art and craft activities, collaborate and educate. To create immersive, experiential installations and environments that feed from and into our community's imaginations and aspirations.
Direct Art Action, the Art Gallery in Sutton Coldfield, Birmingham.
We provide support and exhibition opportunities for artists.
Direct Art Action in Sutton Coldfield has more space for artists! We invite Contemporary Finearts and Appliedarts to exhibit in Our Gallery and Artcenter at the GraceChurch Shopping Center in Sutton Coldfield.
Direct Art Action UK in Sutton Central would like to invite your institution to exhibit with our Gallery Spaces.
We have a huge new facility for exhibition purposes such us art exhibitions, design shows and performances. Direct Art Action is proud to have facilitated many universities, colleges and student exhibitions.
Direct Art Action UK is an artist organization based in West Midlands, UK. We showcase the artworks of local, regional and international artists, many of whom work closely with our galleries and studios. Direct Art Action has been supporting grassroots artists and artist groups and especially degree students and postgraduate artists.
We now work with and represent many established and time served practitioners as well as newly graduated artists. We have also worked with collages, schools and universities to provide off site exhibition and networking events.
Direct Art Action welcomes all artists and public that are interested in artists and their work. We continually hold exhibitions for diverse and particular disciplines as well as some commercial practices.
We are always excited to meet the next amazing talent and provide a platform for audiences to appreciate their work!
Direct Art Action currently occupies seven commercial premises and we have converted these into galleries, studios and workshops.
Follow us on