The deadline to participate in this event has passed. Find other call for entries and opportunities by browsing this site. Try search for other events in the
Art
»
JURIED EXHIBITIONS
category.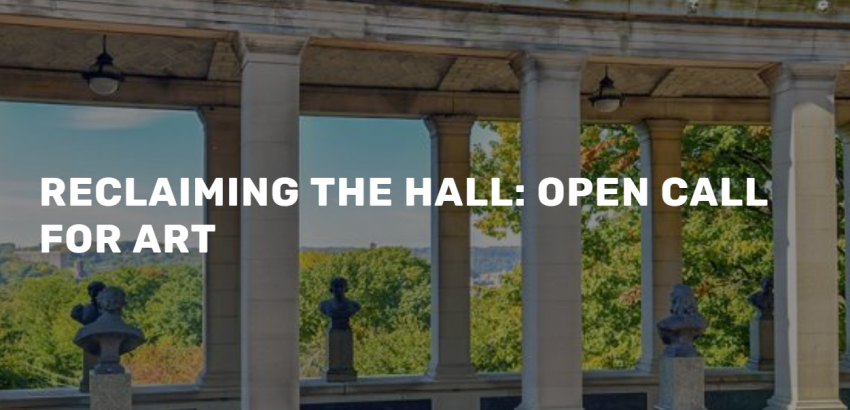 Email Friend
Add to Favorites
Report Listing
This call is open to anyone (non-artists welcomed), anywhere in the world.
Statues removed, buildings renamed, famous names recast as ignominious––these recent actions have presented us with opportunity. We are at a critical juncture. In these ever more divisive times, we need to acknowledge erasures and call for more inclusivity in how we commemorate as we seek out ways to be more culturally responsive to our communities. The present climate opens up spaces for alternative narratives and brings us new perspectives on our past. We are asking to hear from artists working in every medium––visual, audial, performance––any means by which they might engage with public art to shift the frameworks of representation.
[Call for entries open now] Our site is the Hall of Fame for Great Americans in the Bronx, the first hall of fame ever established in the United States. It includes authors, educators, architects, inventors, military leaders, judges, theologians, philanthropists, humanitarians, scientists, statesmen, artists, musicians, actors, and explorers. For years, there have been various attempts by historians, faculty, students, and the Archives at the Bronx Community College campus to re-envision the historic Hall of Fame so that it may resonate with its surroundings. Reflecting on last year's Unite the Right rally, the tragic public protest in response to the removal of the Robert E. Lee statue in Charlottesville, VA, and the removal of our own Lee and Stonewall Jackson busts at the Hall of Fame, there is a greater urgency for us to pause at the tensions in American life that have been left unaddressed. We are asking artists to use this moment of inquiry as a point of departure to devise alternative approaches to commemoration for a public event that celebrates our diverse community.
For more information and to apply be sure to visit the Event Website.