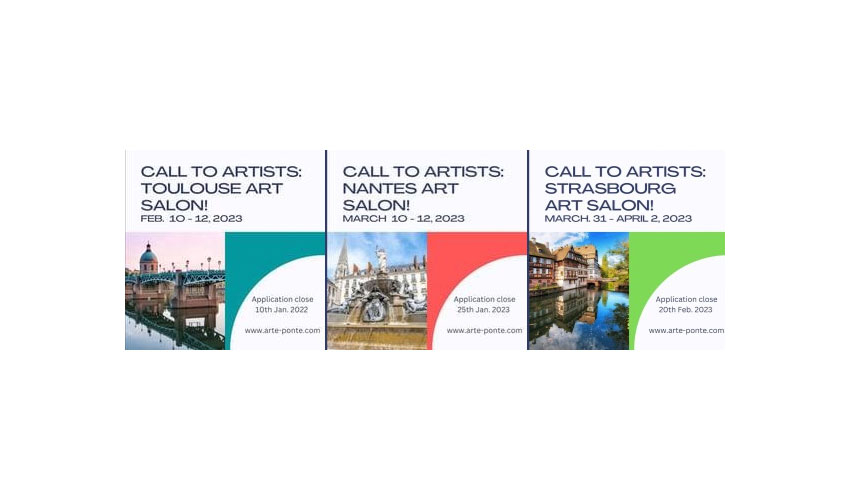 Add to Favorites
Report Listing
Event History
Exhibition is an annual event taking place for 2 decades.
Call for Entry
Artists submissions are being accepted for the Spring shows, which are the first in our art fair tour series of European Art Salons in 2023. We will be exhibiting in Belgium, France, Switzerland, Luxembourg and Monaco with a selection of emerging and mid-career artists. 
Artists may only take part in one city, or apply for various locations where we are exhibiting next year. 
Booth fees: No booth fees is charged. ArtePonte receives 40% sales commission. More information in the commission structure in the online application form. 

Install and Logistics: For artists not able to be there personally: Artist is responsible for shipping the artwork to the address provided, 3 days prior to the event. ArtePonte will install your art for you, sell on your behalf, send database of interested buyers. If you do more than one city, your art is kept in storage until the next events in February, March and April if you are taking part. (visit website www.arte-ponte.com). 
For more information about this call for entry please visit the Event Website