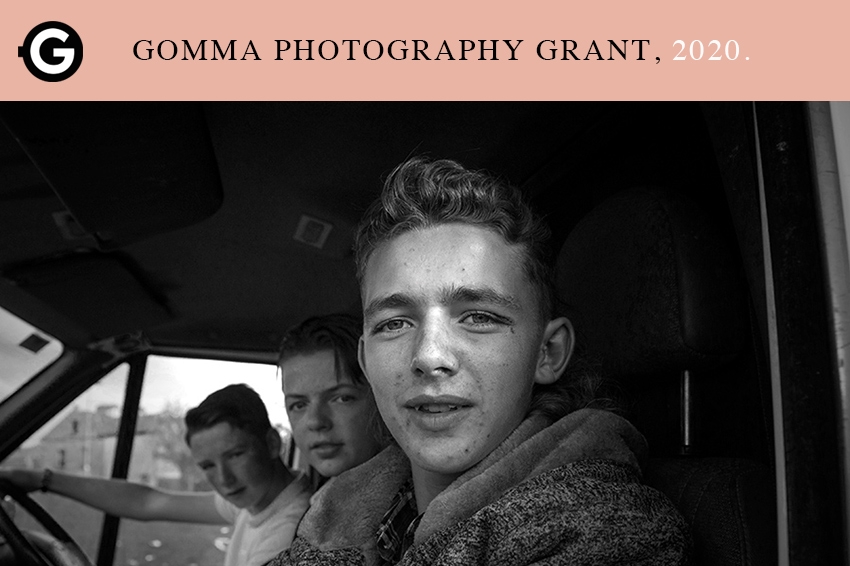 Email Friend
Add to Favorites
Report Listing
Event History
A bit of history... Gomma has come a long way since the first Gomma Magazine came out in 2004. Throughout the years, Gomma has been actively promoting photographers and their work, both established and emerging photographers. We worked with internationally renowned artists, such as Roger Ballen, Anders Petersen, Michael Ackerman, Keizo Kitajima, and Daido Moriyama. The Gomma Grant is open to everyone. Any medium, black & white or colour, analogue or digital. Gomma's juror and editors are looking for consistency, personality, and courage.
What Makes this event different?
Approaching the seventh year, Gomma Photography Grant is a contest dedicated to discovering and exposing talent; both emerging and established.  It is well known for being ethical and quality-focused. Photographers that have been selected by the Gomma Grant are known to have grown their reputation, published books and continued to win awards. With this year's edition Gomma Grant invites photographers to draw from their daily routine/struggles and transform them to meet, touch and reflect upon the global state of mind.
Copyright Policy
GPG2020 COPYRIGHT The photographer must be the sole author and owner of the copyright of the photographs entered in to the competition. Gomma Books Ltd respects photographers rights and does not claim copyright for the images you submit to this contest. Photographers will retain full copyright in each entry.
Image Usage Rights
USAGE RIGHTS By entering Gomma Photography Grant you agree that any winning image or runner up images you submit may be used by Gomma Books Ltd solely for the purpose of this contest or future contests by Gomma and no other purposes. These uses include: displaying the entries on the contest's website and other affiliated websites such as Gomma Facebook page, promotion of the contests and the photographers works. You hereby grant Gomma Books Ltd a non-exclusive, irrevocable licence in each Entry for the uses described in 1. above for 2 years following the date of announcement of the winner, thereafter the image may be used for archival purposes only by Gomma Books Ltd.
The Gomma Photography Grant is a grant contest tailored to fund and support photographers working in various genre. Begun in 2014, the Gomma Grant has quickly acquired a reputation for being ethical and quality-focused, with an eye for spotting fresh talent and encouraging those already in the spotlight. Photographers that are recognized through the Gomma Grant are known to have grown their career to a higher level, both professionally and artistically.
The contest is open to everyone: any medium, black & white or colour, analogue or digital.
With the current global crisis in mind we decided to donate all profits generated to charities battling COVID-19