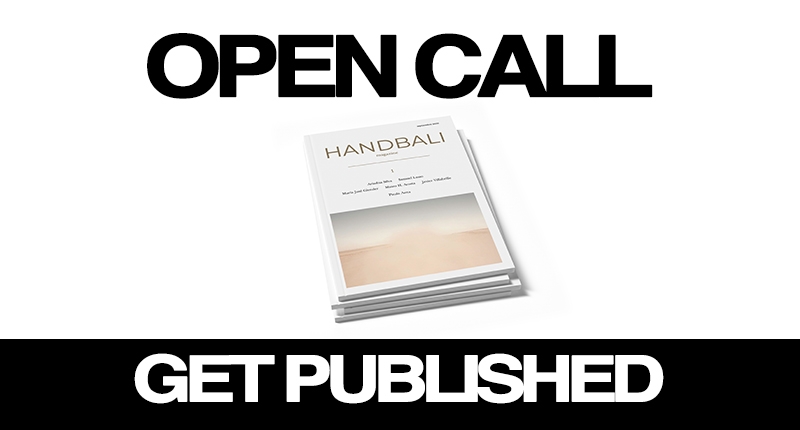 Add to Favorites
Report Listing
Open to participants of any age and nationality, with projects completed or in progress, as close as possible to publication. The participants will commit themselves, in case they have not sent the finished project, that by the date of publication of the magazine it will be ready for presentation.
Only one project per participant or group will be presented free of charge.
The proposals will be evaluated by the team and organization that integrate Handbali Magazine and their decisions will be unappealable. Five (5) full projects will be selected for future publication in print and ten (10) finalist projects will be selected. A single photograph from each of the finalist projects will be selected for publication in print.