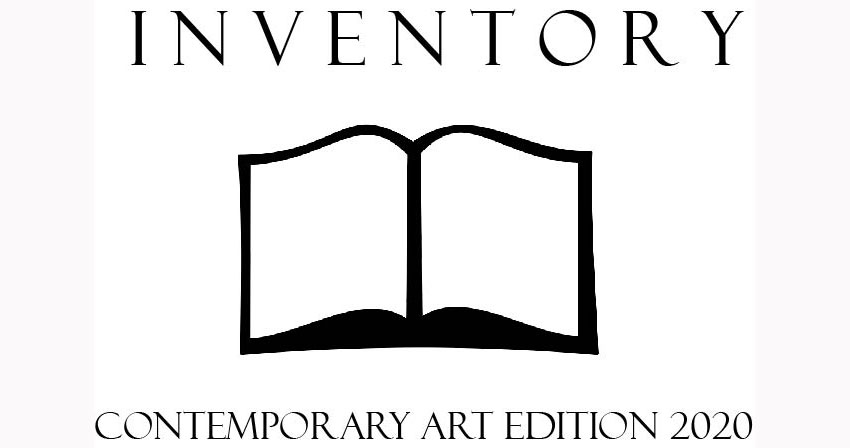 Email Friend
Add to Favorites
Report Listing
What Makes this event different?
Prize & Awards
INVENTORY 2020 - Limited Art Editions for unpublished works
INVENTORY is a limited art edition that collects unpublished artworks of international contemporary artists. It was designed to add value to all those works produced and never published or exhibited in art exhibitions.  An inventory that as the name implies, is a new way of conceiving art in its marvelous expressive forms, accompanied by captivating graphics, an elegant colophon, critical texts on the works, complete captions, biographies and much more. An example of how art and design travel on the same wave, with the choice of fine art paper for an excellent visual result. Easy to read and to share. An inventory created to be collected, given, disseminated, through the media and the public, during meetings, conferences, exhibitions and more. A catalog that documents the activities from worldwide artists, with a careful selection by the scientific committee.
To whorm it is addressed – Artists, architects, scholars, filmmakers and performers are welcome. 
Projects/works – All media and new media are accepted. All works and projects must be of high quality and they have never been published in catalogs. Visual Art, public art, installations, large-scale projects never realized are also welcome.
Advantage and Facilities – Publication offers the reader the opportunity to learn about unpublished works created by the artist or large-scale projects that can be commissioned for. Furthermore, it offers performers the opportunity to be known and to find new clients.
Where it will be advertised:
National and International Social Networks and Websites
Press releases to journalists, magazines, curators, galleries, museums, collectors, art school;
Free printed copies owner galleries, foundations and museums in Italy
Book Promotion campaign – Visual works of art / draft-projects / drawings  can be purchased during the book promotion campaign, and this will be an added value for all collectors who like to have the purchased work published. PPLG does not take any commission on the sale of the works or on the contacts that the artists will have with their clients.
Selection by commitee – No fee is required for the selection of works / projects, during the acceptance phase. There are no limits for sending proposals. Participants will be notified of their selection twelve days after the deadline.
The publication includes the following services and supplies:
Curatorial texts by curator;
Options of full or half page and captions;
Italian and English Translation in two columns;
Artists profile photos with website links and contacts;
PDF Version to download and share with friends;
N. 5 printed copies for free.
Publishing options costs depends on the number of pages.  
Prizes & Awards – Among the participants, our curator will select the first 5 best projects or finished works  who will receive:
an online publication on the Primo Piano Special Projects website in the network session (with the possibility of finding clients who commission the works);
An interview by the curator and published on the blog Discover Art Journal;
Free participation in the group exhibition Worlview in May 2020 at the Palmieri Foundation in Lecce
About us – Primo Piano Edition is a cultural collaboration and innovation management that strengthens transnational connections among civil society actors in Europe and beyond. PPLG offers a space to build real, meaningful and sustainable relationships that can grow through shared social interests, enthusiasm for creative discovery and the joy of making new things happen together. At PPLG, we believe that these new initiatives are important creators of social good.
How to Apply: 
Send portfolio works + CV + link website by email
Contact Information: 
primopianoexhibition01@gmail.com
https://primopianospecialprojects.com/2019/11/29/inventory/