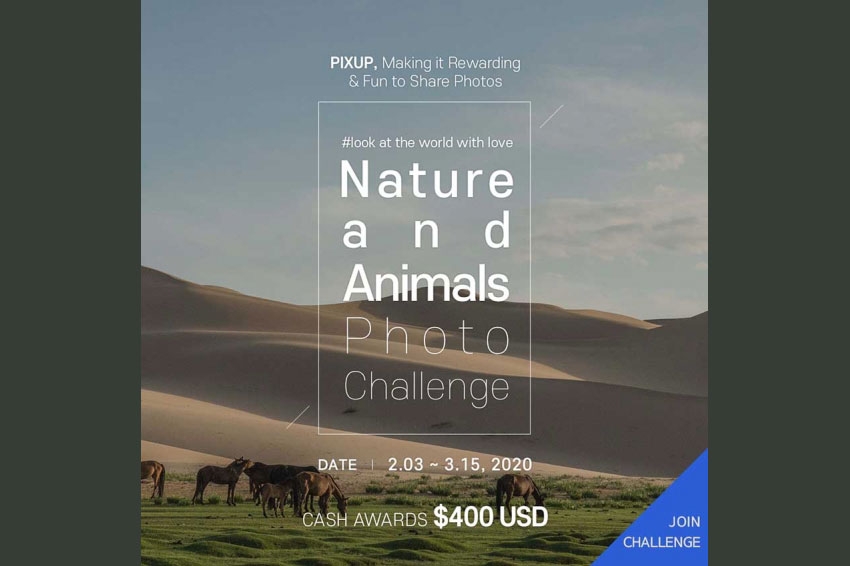 Email Friend
Add to Favorites
Report Listing
Event History
We hold monthly photo contest since the launching of the service in 2019.
What Makes this event different?
Regardless of challenge cash awards, all contributors who shared works on Free Market will receive 50% of monthly advertising revenue as 'Grant'.
Copyright Policy
Copyright of all entries and winners' photos stay with the contributors.
Image Usage Rights
Photos shared on Free Market can be downloaded free by all members of PIXUP under the PIXUP license.
'An attitude to react to climate change', 'Please help save the polar bears'
Countless campaigns have tried to tell us the sad story of nature;
but more often than not a lot of us could have felt that these were merely documentaries
or happenings that do not mean a big deal to us.

However, both consciously and unconsciously,
we know that any action of ours (no matter how small)
can produce a butterfly effect and cause a huge change to nature.

We hope to provide you an opportunity to see the world and nature in a more beautiful perspective
through our 'Nature and Animals Photo Challenge.'

If your heart's full of love,
even if you could feel slightly uncomfortable at the present,
you will readily, surely gladly, be willing to save more for Mother Nature.
 
Share your Nature and Animals photo
with the challenge tag PIXUPCHALLENGE_NATURE.

We will be choosing three winners for this challenge.
TOP 1 (1 person) will be receiving $200 USD and
TOP 2 ( 2 persons) will be receiving $100 USD each.

The winners will be announced on on March 18 (Wednesday) on this page.
And we will also mail the winners separately for the cash awards.

PIXUP, Making it Rewarding & Fun to Share Photos