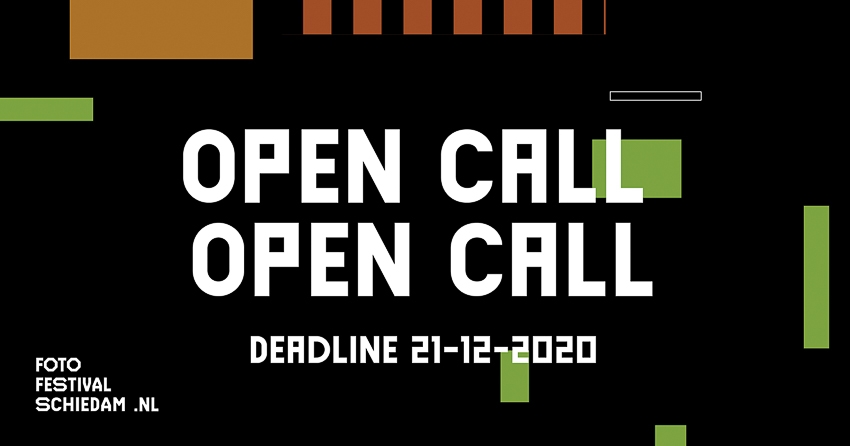 Email Friend
Add to Favorites
Report Listing
Event History
This will be our 8th edition of Fotofestival Schiedam. Wth 8000 visitors and a growing community.
What Makes this event different?
FOTOFESTIVAL SCHIEDAM is open to visual representations using different mediums, photography, archive, installation, performance, intervention, digital art, fictional narratives and documentary works. We are looking for works which challenge the way we think and questions established ideas of engagement.
Copyright Policy
Winners authorize Fotofestival Schiedam to reproduce, distribute, and display the photograph entry in connection with the Fotofestival Schiedam Contest and promotion of the Fotofestival Schiedam Contest, in any media including but not limited to: publication in the Fotofestival Schiedam website showcasing the winners, and in exhibits and promotions related to the Fotofestival Schiedam Contest
The 8th Fotofestival Schiedam will address the challenges faced by individuals in a present where the processes of acceleration automation, artificial intelligence and scientific–technological advances are posing new challenges, as we edge closer to the concept of transhumanism.
Programming, defined as the new literacy of the digital age, along with advanced scientific and medical developments, poses new bioethical challenges to traditional social conventions. The way society engages with education and information, establishes human relations or chooses to entertain itself is undergoing a significant shift, and it is still too early to fully evaluate its impact.
Just as the industrial age transformed human labour arising from the relationship between the physical body and the machine, the digital age is exploring the mind's limitless capacities and digital network creations that can surpass human capabilities or simplify complex intellectual processes.
Thinking about humanity's future and reflecting on its possibilities is this year's Festival theme. We are looking for projects which explore this topic in a broad sense.
All 30 winners (10 of each call) will be on show at FOTOFESTIVAL SCHIEDAM june 2021.For each open call we have 1 overall winner chosen who gets €200,-