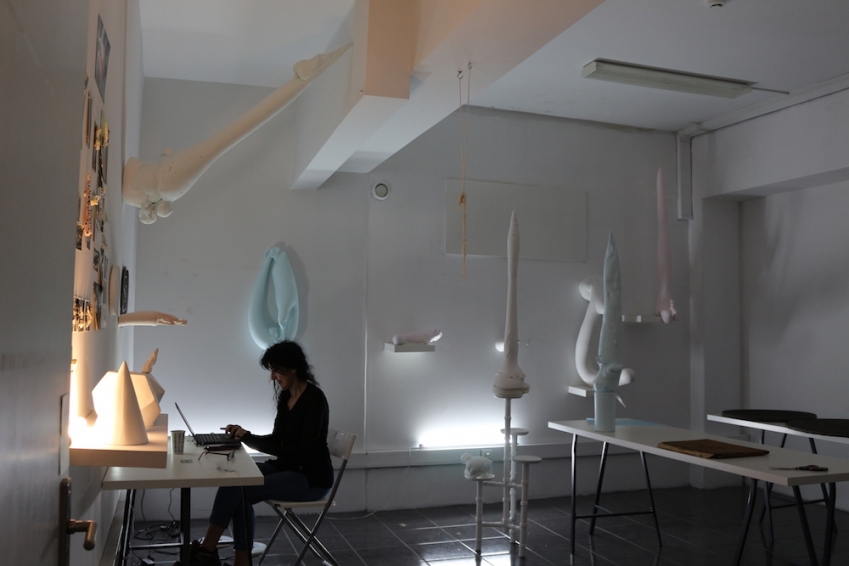 Email Friend
Add to Favorites
Report Listing
The Residency Program at Hangar encourages dialogue, exchange and experimentation. 
The program is non-prescriptive and process-based, allowing visiting artists and writers to develop
projects in response to their new environment, or to conduct research benefiting from Lisbon's resources.
The Residencies Program is firmly established in the Lisbon arts scene, promoting diverse cultures 
and practices through international and experimental projects. Our aim is to nurture interdisciplinary 
and conceptual visual arts, with special focus on cross cultural connections, explorations of the
postcolonial, diasporic experience, history and memory.
Hangar develops several International Residency Programs that give non-resident artists in Portugal
or Lisbon the opportunity to live and work in Graça, Lisbon for a period of one month to three
months. Longer residencies can also be arranged upon request. The program aims to facilitate the
international exchange and the exchange of ideas through artistic practice in the areas of visual arts,
performance, photography and video.
Through strategic partnerships in the international art world and institutions linked to cultural
production and artistic research in various countries, mainly through the Triangle Network, the
Hangar residency program aims to strengthen the existing exchange between Portugal, Europe,
Africa and South America.
Duration of Residency
The Spring Residency is from March 2021 to June 2021.
Disciplines, work equipment and assistance
HANGAR invites artists who practice the visual arts, with special focus on those who work in
filmmaking, photography and performance. The special equipment HANGAR provides includes:
D.Y.A. tools, studio space, a photo laboratory, a music atelier, a library and Internet access.
Accommodation
Hangar offers 7 living and work studios for residency in a private format. There are 4 studios with
private bathroom and kitchenette facilities and 3 private studios that have a co-working format with
shared kitchen and WC facilities.
Studio/ Workspace
The private accommodation and studio are located within the same space. Artists also have access
to shared co-working studio space.
Fees and Support
Artists are expected to pay for their expenses. This includes studio space and accommodation,
which are both in-situ at the gallery. Costs start from €750.00/month to €1,000.00/month.
Expectations of the Artist
Artists are expected to partake in Artist Talks, Workshops and Open Studio events at Hangar. This is
a valuable opportunity for artists to promote and raise awareness about their work, giving them the
chance to create a dialogue of exchange between themselves and the diverse audiences that attend
the events, thus working to raise their artist profile.
Application Information
Potential artists should apply to HANGAR by email. The selection is decided by a jury that
determines the most promising candidates.
Please email us at residency@hangar.com.pt with the following information in ONE pdf document:
- A brief description of the work you intend to create during your residency
- Bio/CV
- Artwork Portfolio
- The dates which you intend to stay at Hangar
Once we receive the application, we will get back to you with our decision.
Artists are subject to approval and to space availability. Upon acceptance, we will assist residents
with funding applications if needed.
The Winter Residency is from March 2021 to June 2021.
More Info: http://hangar.com.pt