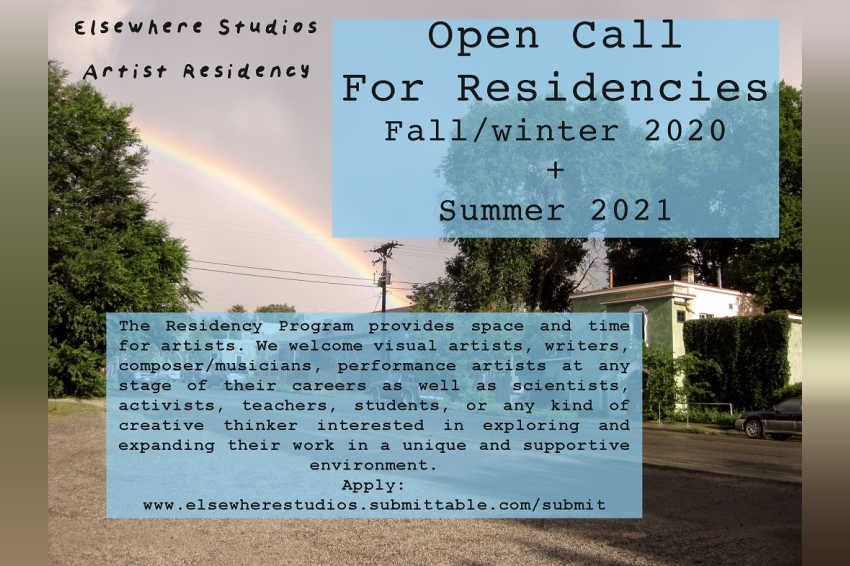 Email Friend
Add to Favorites
Report Listing
Event History
Elsewhere Studios has been an artist residency since 2011, and became a non-profit in 2014. We have hosted over 200 artists from 38 states and 19 countries, including visual artists, writers, composers, videographers, and performance artists
What Makes this event different?
Elsewhere exists in the heart of the small town of Paonia, Colorado, located at the base of Lamborn Mountain in the West Elks on the western slope of the Rockies. The town itself has a population of 1500, but the surrounding mesas hold another 5000. It is surrounded by orchards, farms, and vineyards. Paonia has attracted artists, organic/biodynamic farmers and community minded folks for decades. This has resulted in a community of strong individuals, high interest in sustainable lifestyles, and a growing art scene where the mountains meet the desert. When you drive into town and first see the two blocks of main street, it can be hard to believe that this little town supports such a vibrant community.
ELSEWHERE RESIDENCY PROGRAM
Elsewhere Studios Artist Residency Program provides space and time for artists to create in a unique and supportive environment. Time spans are individually based – 1 to 6 months and we can accommodate 4 to 6 artists at a time. We welcome artists, writers, composers, and performance artists at any stage of their careers as well as scientists, activists, teachers, students, chefs or any kind of creative thinker interested in exploring and expanding their work. Elsewhere is a choose-your-own-adventure style residency. Situated in downtown Paonia, the spaces are versatile, providing residents with opportunities to connect with the community… or just time to focus on work. There is an equipped woodshop onsite, printing access, a ceramics co-op as well as performance space upon request.
SPACES
In order to create art in a unique and supportive environment, Elsewhere offers four artistically crafted and unique residency spaces in our downtown flagship space as well as 3 retreat style residency spaces at our satellite space Aeolian Acres. At the main space two are living and studio space combined, and two share studio space. There is a monthly residency fee which includes living and studio space, utilities and WiFi. Please see website for current fees and details about spaces.
DEADLINES:  Deadline: September 1st, 2020

Notification: E-mailed the week of october 1st or earlier
Elsewhere is a hub of activity, a gathering place for the art, music, and magic of Paonia,
and it quickly works its way into your soul, leaving anyone who's spent time here with
the sense they've come to the right place.
-Shay Lopez, Resident 2011