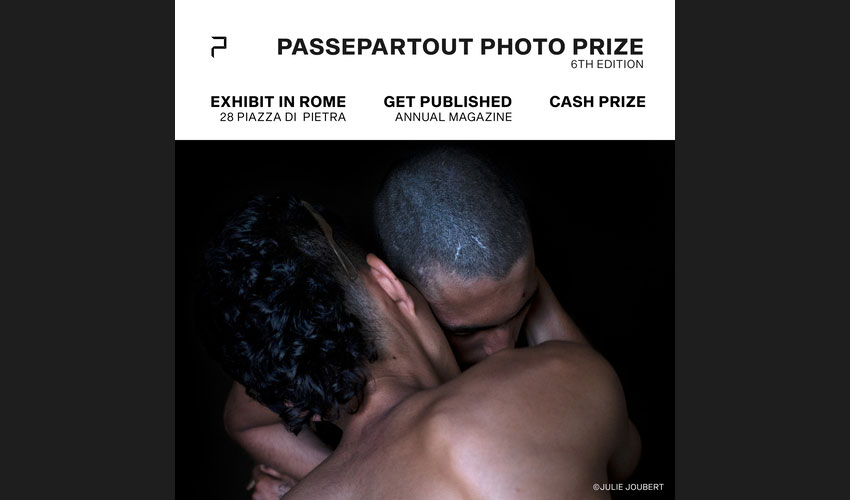 Email Friend
Add to Favorites
Report Listing
Copyright Policy
the rights remain with the authors of the photos
Passepartout aims to support the development of talented photographers from all over the world by creating opportunities for worldwide exposure. Passepartout awards 500 euros in a monetary prize to a winner of each edition, exhibition participation in a fine art gallery in Rome (Italy), and publication in the annual catalogue as well as in our partners' magazines for selected outstanding photographers.
_________________________________________
AWARDS
- Passepartout Photo Prize: 500 euros
- Exhibition Prize: participation in our collective annual exhibition in Rome, Italy
- Catalogue Prize: publication in our annual catalogue
Sponsored Prizes:
Yogurt Magazine Prize - publication of the winning work in their online magazine
CSF Adams Prize - portfolio review and workshop
The Docks Prize - publication of an interview of the winner on their website
————————————————————————————————————————
INFO
Entry fee: 25 euro (3 images. We accept up to 10 images with additional 4 euro per piece)
Deadline: January 15th, 2023
Theme: Open theme - photographic works of any kind of artistic style, size and technique (digital, film and experimental processes) are accepted.
————————————————————————————————————————
Website: https://www.passepartoutprize.com/ 
Instagram: Passepartout Photo Prize (@passepartoutphotoprize)  
YouTube: https://www.youtube.com/channel/UCJd2c5oktM3QZ7Gt1t1R6WA 
Twitter: https://twitter.com/PhotoPrize  (@PhotoPrize)
Contact: passepartoutprize@gmail.com