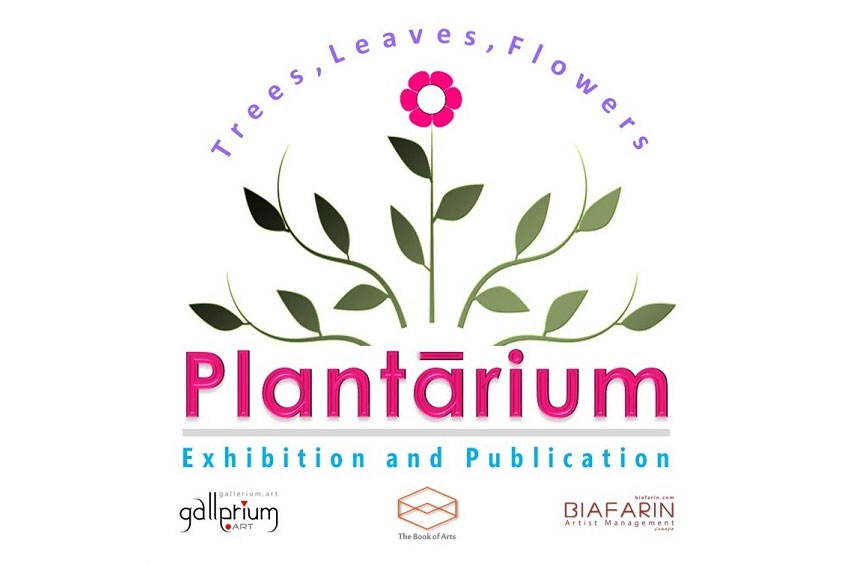 Add to Favorites
Report Listing
Copyright Policy
Copyrights According to Canadian law, Artists retain copyrights of their work. By submitting to this opportunity, the Artist grants his/her unconditional acceptance and permission for the use of his/her personal and artwork's image and data by the organizer, cooperative service providers, and third parties and allow publication and circulation of his/her provided materials and information in all advertising and promotional media both in print and digital. Artwork Originality - All artworks provided by Artist should be original and created by Artist without any supervision. - By submitting to this Opportunity, Artist declares her/his artwork is not a copy, derivative, or based on the work of others or in any way an infringement of copyright.
Call For Entry for Visual Artists - Exhibit, Publish, and Win Cash Prizes
Gallerium proudly presents Plantarium - 2022. 
The subject of this dual art competition is for plants and our deep roots and relationship with trees, leaves, flowers, and greeny grass on the planet earth.
Our planet will cease to exist without plants. We rely on the plant world and use plants in diverse ways, from food and medicine to clothing, building, and fuel.
These days, some doctors now prescribe a barefoot walk in nature, looking at plants, smelling flowers, and touching trees' skin as one of the best methods for maintaining and enhancing physical and mental health. 
Plantarium 2022 encourages artists to share their visual story of the plant world and create a unique botanical expression with their brilliant art of plants, herbs and vegetables, forests, trees, grass, flowers, and extensive usage. 
All real and imaginary interpretations of the subject in abstract or figurative style are welcome.
The selected artworks will be published in The Book of Art: Plantarium series and in Plantarium 2022 international online group exhibition by Gallerium.
Furthermore, 3 artists with the highest rank will be selected as public choice winners and win USD 1000 cash prize.
This dual opportunity is open to all artists; working in any art medium worldwide. 
Submission is free of charge, and a small fixed selection fee applies to selected artists only.
Visit the previous exhibitions at https://www.gallerium.art/exhibitions
 
FEES
Submission Fee: FREE
Selection Fee: USD 40
There is no submission fee for this artist call.
Only selected artists will pay a selection fee of USD 40
Artists can submit up to 5 artworks. Maximum 2 artworks will be selected from each artist.
ARTIST ELIGIBILITY
This dual exhibition and publication opportunity is open to all visual artists working in any medium worldwide.
ARTWORK ELIGIBILITY
Art Categories
The submission is open to all visual artists creating original artworks in 2 and 3-dimensional media.
Painting, drawing, illustration, landscape, land art, book art, printmaking, photography, digital art, fiber art, textile art, design, sculpture, crafts, metalsmithing, and mixed media are accepted.
Style
All styles are accepted.
Any abstract or representational interpretations of the subject are welcome.
Size
There is no size limit for submitted artworks.
Duration
There is no limit for artwork creation year.
Artworks created within the last 5 years are preferred.
Originality and Rights
Artworks must be entirely the work of the entrant, executed without the supervision of an instructor.
Entries must not be copies or derivatives based in any way on other copyrighted or published paintings, photographs or other artistic work. Any infraction of this rule will result in serious consequences.
Artist should have all the rights for presenting and publishing the artworks internationally.
Artwork Photo
Only the artwork should show in the photo (no frames or extraneous backgrounds).
Invited artists might be asked for high resolution artwork photos, if needed.
Availability
Artists can submit artworks that are not for sales.
Number of Artworks
Artists can submit up to 5 pieces of original artworks in relation to the subject.
The artworks are subject to selection and maximum 2 artworks might be selected from the chosen artists.
Other
Artworks that, in reasonable view of the organizer, include porn, violence, and/or racial, and religious hatred, inappropriate and/or offensive content, are not admissible.

About Gallerium
Gallerium art exhibitions are intended to create equal showcasing opportunities for prominent visual artists worldwide.
Art improves people's lives, and showcasing art is our way of playing our part toward a better world. In this way, Gallerium utilizes Biafarin exhibition platform to boost the benefits of the exhibitions. It is always free to submit your art in our competitions, while only selected artists need to pay a small selection fee.
Each one of Gallerium shows focus on a unique subject.
International artists are encouraged to express their artistic interpretation of the subject for an opportunity to be selected for exhibition.
For more information about this art call, please visit the Event Website.