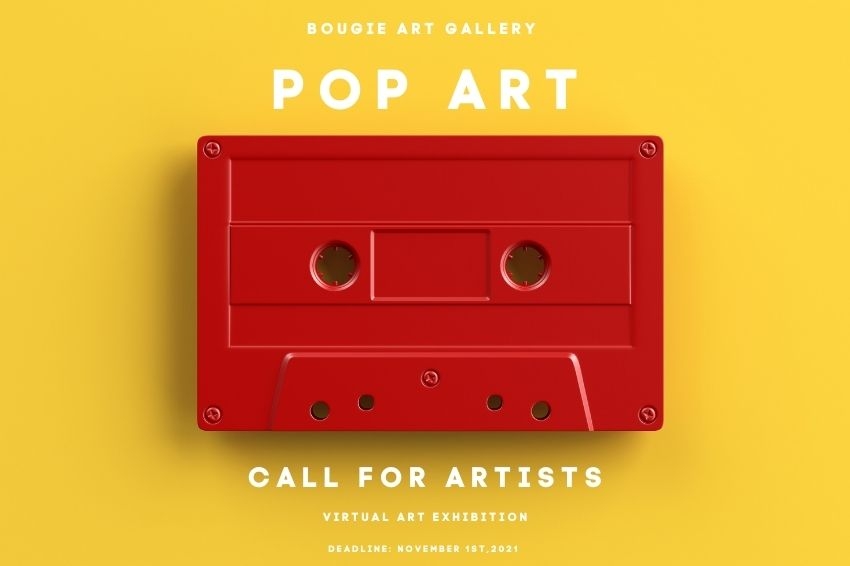 Add to Favorites
Report Listing
What Makes this event different?
For this virtual art exhibition, we want to share how Pop Art has evolved, how it has changed and where it is going. Is Pop Art still a mirror of our contemporary society? Is Pop Art more than images of celebrities and fictional comic book characters? Are we lost in the Marilyn Monroe and Disney images? Does Pop Art still blur the boundaries between "high" art and "low" culture? Or has it become high culture?
The Pop Art movement started in the 1950s in Great Britain, sought to explore popular culture, and make art more affordable.  Today, however, Pop Art has a different approach. While the affordability factor is still there, the themes from American pop culture (westerns, fiction, and so on) have jumped into more vast choices. Pop Art today now questions the movement's founding fathers, including the interpretations of their works. This art movement is starting to approach itself much more than reflect consumerism, commercials, and mass production.
Pop Art has many faces, many different ideas behind it. However, one visual aspect is joining all these differences - art pieces are popping out with their bold colour palette, the zoomed-in approach of various images and commercial-like perspective.
***

"Pop Art" virtual art exhibition is an international competition and welcomes all professional artists from all countries. For this international competition, both 2D and 3D artists are welcomed to submit their artworks and photographs. Artists 18 years old and older may apply. Deadline: November 1st, 2021.

Selected artists will be represented at the "Pop Art" virtual art exhibition, will be featured, marketed and promoted extensively through the gallery's website, as well as Bougie Art Gallery Magazine and dedicated catalogue (both available as a hard copy and a digital copy), on email marketing campaigns, and through our extensive and continually growing social media networks. One selected artist will be chosen for collaboration with Bougie Art Gallery. Bougie Art Gallery has thousands of visitors per month from more than 30 different countries. Our gallery collaborates with Artsper.com, theArtling.com, Widewalls.ch, which attracts many new visitors to our website. For this exhibition, your work does not have to be for sale. If there are any inquiries about your artwork, we inform you and do not take any commission.
For more information about this opportunity for artists, please visit the Event Website.