The deadline to participate in this event has passed. Find other call for entries and opportunities by browsing this site. Try search for other events in the
Art
»
JURIED EXHIBITIONS
category.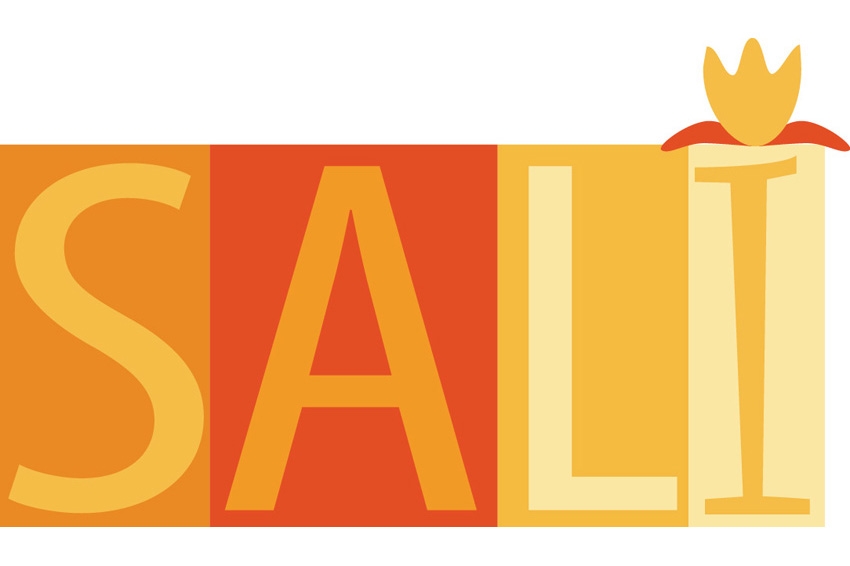 Email Friend
Add to Favorites
Report Listing
CALL FOR ENTRIES
SALI NATIONAL ABSTRACT ART EXHIBITION XVI
October 2 – 30, 2020
EXHIBIT LOCATION
The Garfield Park Arts Center,
2432 Conservatory Drive, Indianapolis, IN 46203
ELIGIBILITY
This juried competition is open to all artists, 18 years of age and over, who currently reside in the United States.
RULES
• Entries must be postmarked and emails dated on or before July 11, 2020.
• Each artist may submit a maximum of three works.
• All work must be ORIGINAL, and completed within the last three years.
• Any work executed in class or under supervision of an instructor, copies of paintings or published photos, or improper subject matter is prohibited.
• Any work previously accepted into this exhibition will not be eligible for submission.
• Two-dimensional work, less than 2 inches deep, of oil, acrylic, watercolor, mixed media, pastel or drawing may be entered. No computer art, photographs,
reproductions or sculptures.
• Each work should not exceed 48 inches in any one direction including frame, and not exceed 25 lbs. in weight.
• Use only Plexiglas on work 30" x 30" or larger, or on any work in a metal frame.
• All work must be professionally presented and be ready for hanging with flat strap hangers and wire. No screw eyes except on the inside of the stretcher frame to hold the wire.
• No wet canvases.
• No early pick up of art from the Garfield Park Arts Center.
ENTRY FEE
Make check payable to the Southside Art League.
• $40 for members of the Southside Art League
• $50 for non-members
• Fee includes one to three entries and is non-refundable.
ENTRY PROCEDURE
Copy completed entry form before mailing and use for entry labels.
Mail completed and signed entry form and fee to:
Southside Art League, 299 E. Broadway,
Greenwood, IN 46143 Attention: Abstract Exhibit
Email digital files to:
SALIAbstractShow@gmail.com
• Art work must be photographed without mats or frames.
• Each digital file name must be the artist's full name and entry designation A, B or C. Example: Joe_Painter_A.jpg
• The file format must be JPEG and no larger than 4MB.
• The Southside Art League will send an email to confirm receipt of your digital entry. If you do not receive a confirmation within 48 hours please contact Duane King at 317-508-3435.
ACCEPTED ENTRIES
Notification:
A list of accepted entries will be posted on the Southside Art League website southsideartleague.org on or before August 6, 2020 and an email will be sent to all entrants.
Delivery:
Accepted entries must arrive by 3:00 p.m. September 12, 2020 and must be either hand delivered or shipped by carrier.
Hand delivered entries will be accepted at the Southside Art League during regular gallery hours Wednesday– Saturday 11:00 a.m. to 3:00 and on: Friday, September 11, 11:00 a.m. to 7:00 p.m. Saturday, September 12, 11:00 a.m. to 3:00 p.m.
Shipped entries:
• The shipping address will be provided when the notifications are posted.
• Shipped entries must be accompanied by a prepaid return-shipping order for the amount necessary to ship back to the artist. Include a complete Authorized Return shipping label from the chosen carrier.
• All containers and shipping materials must be clearly marked with the artist's name and address and must be sturdy and reusable, with appropriate shipping instructions. No packing peanuts.
• Works will be returned in the containers in which they are received. All packing must be of professional quality and meet shipping company guidelines.
• Artists are responsible for all shipping charges and transit insurance to and from the exhibit.
SALES
• All entries must be for sale and reasonably priced.
• The Southside Art League will retain a 33.3% commission on all sales.
AWARDS
• Awards will total a minimum of $2000 in cash.
• Awards will be determined by the juror from the actual works and not the digital entries.
RECEPTION
The public is invited to the Opening Reception, Friday, October 2, from 6:00 – 8:00 p.m. to be held at The Garfield Park Arts Center. All entrants are urged to attend, if possible.
CALENDAR
July 11 Postmark deadline for entry
August 6 Notifications posted online
September 12 Deadline to deliver accepted entries to the Southside Art League by 3:00 p.m.
October 2 Opening Reception at The Garfield Park Arts Center, 6:00 - 8:00 p.m.
October 30 Exhibit closes