The deadline to participate in this event has passed. Find other call for entries and opportunities by browsing this site. Try search for other events in the
PHOTOGRAPHY
»
JURIED EXHIBITIONS
category.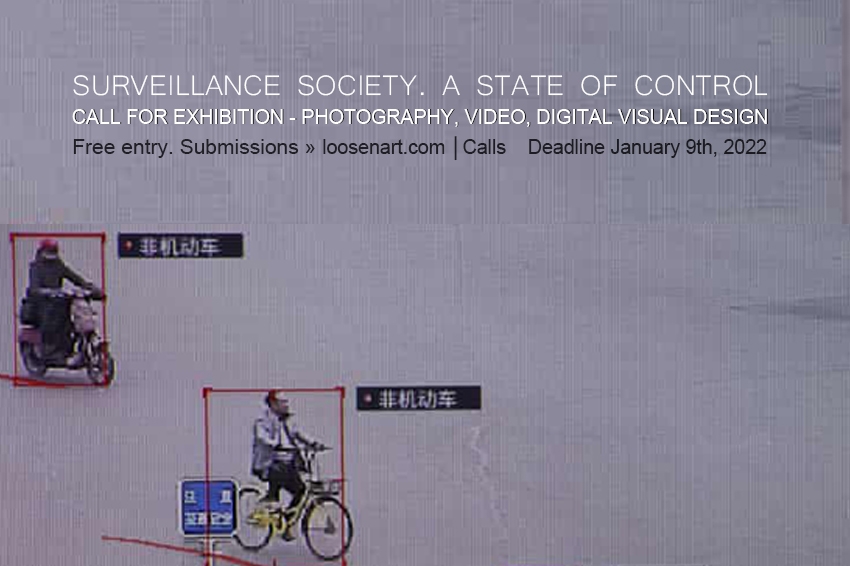 Add to Favorites
Report Listing
What Makes this event different?
FREE ENTRY
SURVEILLANCE SOCIETY. A STATE OF CONTROL
Call for a Group Exhibition in Rome or Milan │Free Entry
Accepted media: Photography, Digital Visual Design, Video
Group Exhibition April 2022
This call for art intends to collect works that are useful while critically commenting on contemporary society and on the tools that are used to regulate the behavior of the masses.
"A state of control", this is how the condition of men who live within the spaces of an evolved society can be defined. Increasingly, technologies are being used to guarantee the safety of individuals, in an attitude of trust towards those who have the task of nipping in the bud the emergence of behaviors not recognized by social norms.
Surveillance also means recording and analyzing behaviors and lifestyles. It means collecting data and information useful for the growth of a nation, for the protection and safety of one's people, but also and above all, useful to those who know how to make economic profit out of all of this.
Once again, the vision of the world made known by G. Orwell in his novel "1984" is called into question, where contemplation on human rights and freedoms are at the center of a conscious criticism of the social system and of an idea about the future.
Submissions » http://bit.ly/loosenartcalls
Deadline 7th January 2022