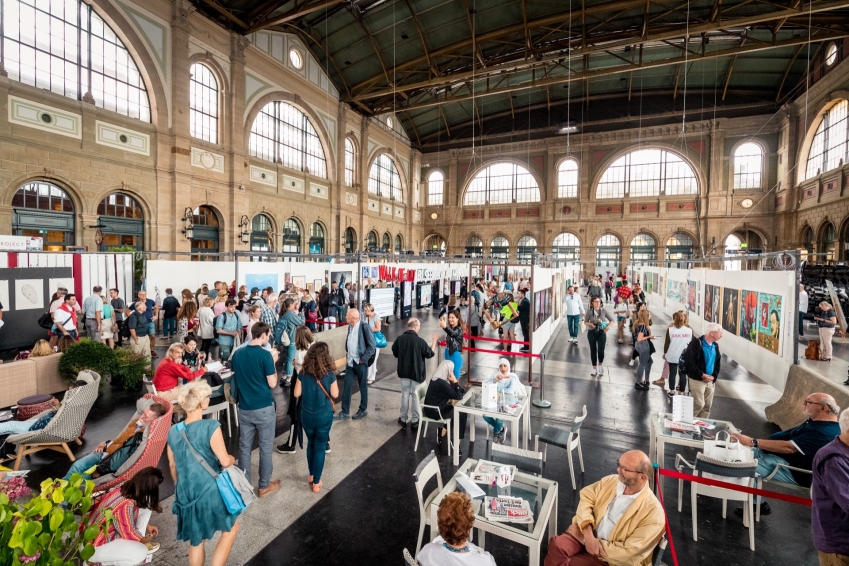 Email Friend
Add to Favorites
Report Listing
What Makes this event different?
The SWISSARTEXPO is an art festival that offers talented and aspiring artists from all over the world a platform to present their original works of art to the public. The SWISSARTEXPO is also open to artists who are not gallery representatives! If a work of art is sold, 100% of the selling price goes directly to the artist. Thanks to our concept, not only artists who already have a collaboration with a gallery, but also those who are still striving for this stage in their careers, get their chance. The exhibition is curated in order to reach a high level and a great variety of works of art. In addition, the already established ARTBOX.PROJECT will be integrated into SWISSARTEXPO.
Copyright Policy
The copyright of the artwork remains with the artist at all times, SWISSARTEXPO has the right to publish the artworks on its own website and on all social media platforms and to use them for print media relating to SWISSARTEXPO.
In contrast to traditional art exhibitions, we have decided not to make ready-made "exhibition boxes" available to the artists, but to offer individual exhibition metres on our exhibition walls. This decision was made for the following two reasons:
With the purchase of such exhibition meters, artists have the opportunity to be part of the exhibition, depending on their individual budget and with a smaller financial outlay.
 
Exhibition walls present the art better and give the individual works of art more space. The presentation in this way raises the standard of an exhibition. In addition, the artists do not have to be personally on site, as is the case with conventional exhibitions. A dedicated and well-trained team on site will take care of the sale of the artworks and the interested visitors. Of course, all artists are welcome to attend the exhibition in person!
 
We offer attractive extras such as Marketing Packages or Transport Packages to make your appearance at the SWISSARTEXPO as comfortable and profitable for you as possible.