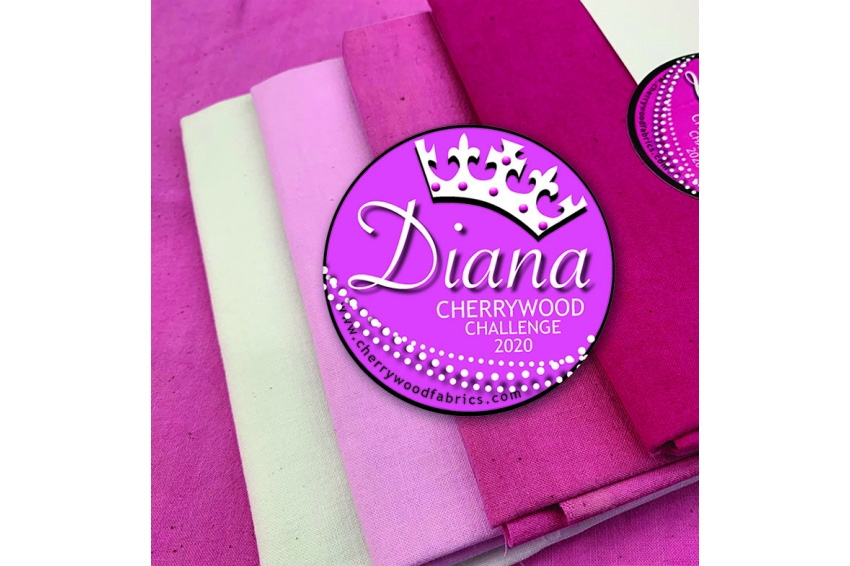 Add to Favorites
Report Listing
Event History
This is the sixth year for The Cherrywood Challenge. The first five contest themes were WICKED, LION KING, VAN GOGH, PRINCE and BOB ROSS. The Challenges have become internationally known in the quilt industry as an annual display that never disappoints. The coveted spots in the exhibition expose works to almost 100 venues around the US while it travels for a year. While most of the venues are international quilt shows and conferences, they are also displayed in some smaller galleries and shows. An exhibit photo book is published each year, as well as posters and collectible jewelry.
What Makes this event different?
All of the quilted works are the same size (20-inches square), the same theme, the same color, and the same fabric. This makes the exhibit extremely cohesive and visually stimulating. Multiple artists have been accepted in to all the contests to date. The challenge is a personal one, pushing fiber artists to try a new technique or manipulation and growing in their creative journey. There are no restrictions to the techniques used, encouraging innovative entries.
Copyright Policy
The artist maintains copyright ownership of the work. Cherrywood's use of Diana's name and images do not imply any connection, endorsement or common origin between the art display and the products depicted therein.
Image Usage Rights
Images will be used in advertising and promotion of the exhibit, as well as for Cherrywood Fabrics itself. The quilts will be judged on the submitted images from the artist. If selected, the quilt will be photographed by Cherrywood Fabrics for their use in publishing a book, making promotional videos and social media content. Artists names will be listed whenever feasible.
A panel of jurors selects the number of quilts designated for the year. Prizes are based on creativity, originality, visual impact, design concepts and workmanship. Gift cards may be used for Cherrywood Hand Dyed Fabric products.
To enter the competition, the quilt must be made from the official Diana Challenge Bundle: white, light pink, medium pink, dark pink.  Bundles are available at fine quilt shops or directly from Cherrywood HERE.
First Place - $500 Gift Card and Ribbon
Second Place - $200 Gift Card and Ribbon
Third Place - $100 Gift Card and Ribbon
Fourth Place - $50 Gift Card and Ribbon
Fifth Place - $50 Gift Card and Ribbon
Honorable Mentions (Judge's Choice, Staff Choice) - Ribbon
For more information about this opportunity for textile artists, please visit the Event Website.