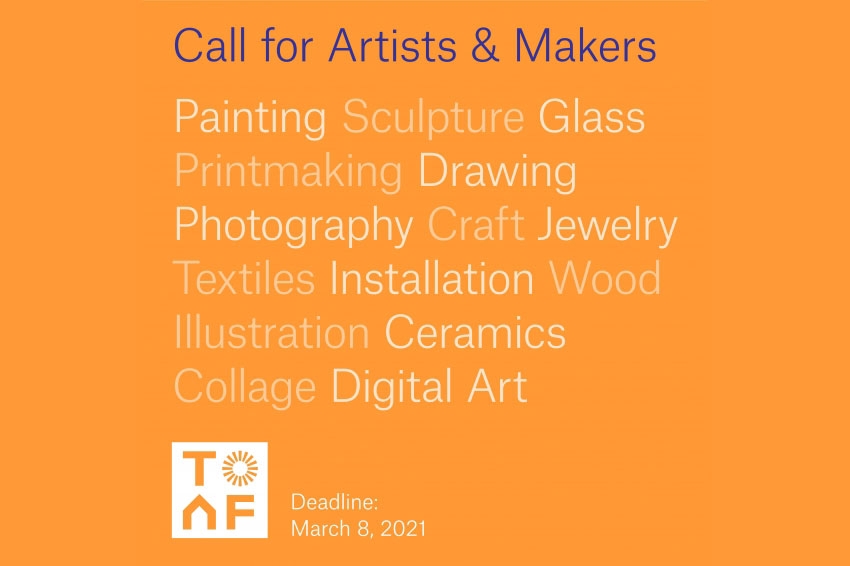 Email Friend
Add to Favorites
Report Listing
Event History
About Toronto Outdoor Art Fair The Toronto Outdoor Art Fair is Toronto's first, largest, and longest running outdoor art fair – providing fresh art, fresh faces, in the fresh air since 1961. Attracting an audience of over 130,000 people annually, and showcasing the work of over 350 artists, Toronto Outdoor Art Fair prides itself on creating an environment which gives artists the chance to interact directly with the public in an informal setting – removing the barriers to access, and dispelling the formality of a traditional gallery or art fair experience. This free public art event takes place each year at Nathan Phillips Square and online at torontooutdoor.art. The Toronto Outdoor Art Fair is a registered charitable nonprofit organization. Canadian Charity #: 119259620 RR0001
What Makes this event different?
Why apply to TOAF? Win one of our prestigious awards: TOAF is proud to have awarded artists almost $1 million in the past 60 years. $40K cash and in-kind awards are given to established and emerging artists, with unique opportunities like the Mayor's Purchase Award and the Best of Student Award. Grow your network in person and online: TOAF is the best-attended art fair in Canada! The 2020 Online Fair saw a 300% increase in pageviews to our e-commerce platform and over 43,000 unique visitors from a growing network of online art buyers across Canada, US and beyond. Customizable sales experience: You can choose to showcase your artworks online on our user-friendly e-commerce platform, or both in-person at Nathan Phillips Square (with pandemic safety measures), and online!
Copyright Policy
Who can apply? TOAF's jurors welcome individual artists and makers working in photography, sculpture, painting, glass, wood, textiles, jewellery and more, with formal or informal training to apply. Established and emerging artists are welcome. TOAF cares deeply and recognizes that profound change is happening in the world at large, and we are here to renew our commitment to equity and inclusion to continue to be inclusive, accessible and radically welcoming to all artists and art enthusiasts. Artists who require accessibility support are eligible to apply for additional assistance through our Art Encounters program.
When: July 2-11, 2021
Where: Online and In-person at Nathan Phillips Square
Submission Deadline: March 8, 2021 (11:59 PM)
Join us for the 60th Anniversary of Canada's longest-running contemporary outdoor art fair, launching artists' careers and building trust in the community of artists and art lovers since 1961! Apply to our hybrid online/outdoor 60th Toronto Outdoor Art Fair, taking place at Nathan Phillips Square (date TBC) and on our e-commerce platform for 10 days in July 2021. Each year, our loyal following of fair-goers spend $2 million on art purchases, providing an income to independent artists that contributes to their economic prosperity. The 60th Anniversary Fair will be one to remember with new special programs and awards.