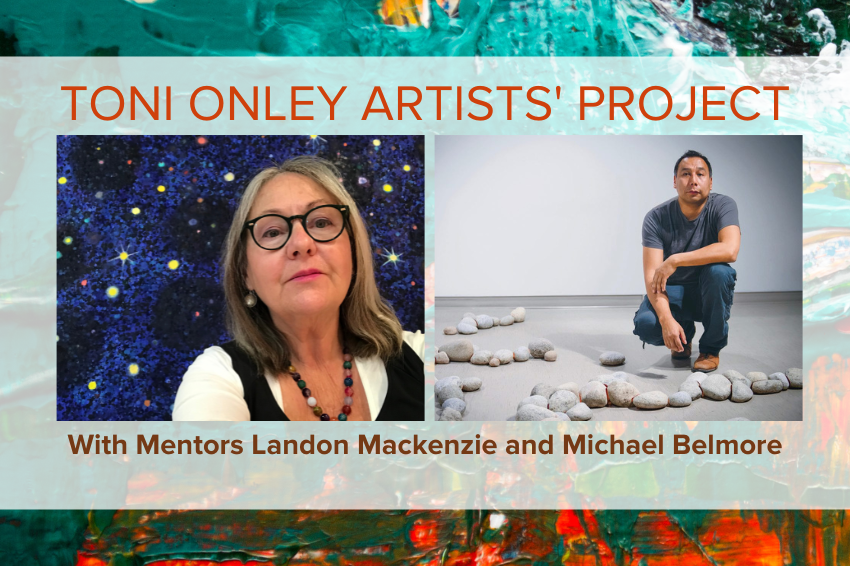 Add to Favorites
Report Listing
Event History
The first Toni Onley Artists' Project (TOAP) was first held over 20 years ago with distinguished Canadian artist Norman Yates (1923-2014). Since then it has grown to become an impactful visual artist development program for those who have taken part in it. From July 2nd - 10th, the participating artists will work in the IMA studios under the mentorship of senior artists. This is an intensive studio experience that is valuable for those looking for less structured time for set activities and more space to develop their own work. Past mentors include Norman Yates, Tony Urquhart, Sherrard Grauer, Robert Murray, Michael Morris, Chris Cran, Michelle Forsyth, Peter von Tiesenhausen, David T. Alexander, John Hall, Harold Klunder, John Freeman, Lyndal Osborne, Libby Hague, Sarah Anne Johnson, Wayne White, Mimi Pond, Mark Neufeld, Leigh Bridges, Joseph M. Sanchez, Ciara Phillips, Jeffrey Spalding, Anong Migwans Beam, Shary Boyle, Lisa Milroy, Jen Mann, Diana Thorneycroft and Rita McKeough. Your 2022 Mentors are Michael Belmore and Landon Mackenzie.
What Makes this event different?
TOAP is unique in its setting in the town of Wells. Wells is on shared Secwépemc and Dakelh terrritory, which is situated 2-hours south-east of Prince George and one-hour east of Quesnel. We are located 8km from Barkerville, which is one of Canada's largest historic sites. It is also a short drive from the Bowron Lake chain, a world renowned paddling destination. Though winter population in Wells hovers only around 250, the population nearly doubles in the summer. As a culturally vibrant community that is located in the mountains, Wells provides endless activities for those with a passion for culture, history and the outdoors. As such, Wells is a lively summer tourist destination for both regional and international visitors. Visit www.wells.ca for more information on the area.
Call for Artists - Special Artist Workshop
The Toni Onley Artists' Project offers space and time for visual artists who are both emerging and mid-career to learn from brilliant mentors. This special project provides a charming studio environment with the opportunity to immerse oneself in the wilderness of this unique corner of British Columbia.  A culture of sharing, gathering, and idea exchange permeates the programming that Island Mountain Arts (your host organization) has cultivated through the 45 years of its existence. IMA's programs aim to improve the artistic and financial well-being of artists, to increase respect and appreciation for art and artists, and to integrate culture into all possible areas of society. Here, seeds of ideas, concepts, and relationships are planted; and go on to flourish within and beyond the district limits of Wells.
For more information about this opportunity, please visit the Event Website.