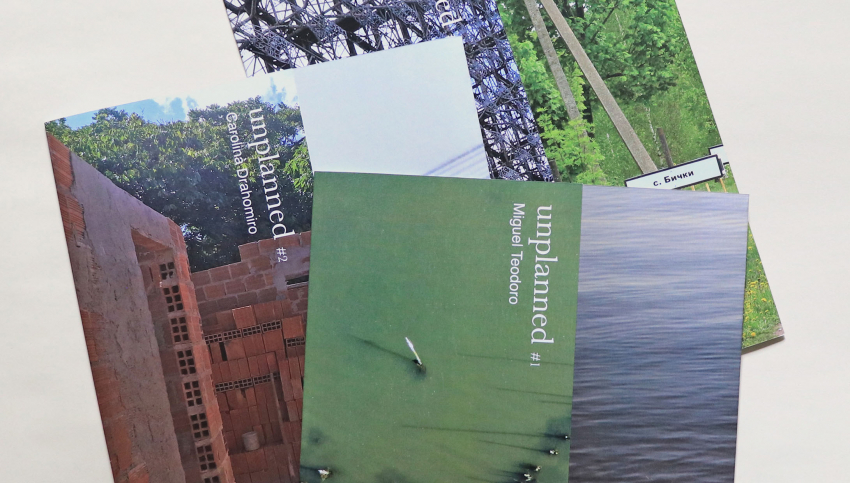 Email Friend
Add to Favorites
Report Listing
Unplanned is a printed periodical publication dedicated to the invisible, and so many times messy, work process developed from different interactions performed during the artistic creation process — between the studio (or home) and fieldwork; between the built city and the surrounding empty spaces, abandoned buildings, or vacant land; between the successes, difficulties, progresses and setbacks of the artistic process; between the unexpected directions arising from personal research motivations, collective discussions and/or different articulations and collaborations between disciplinary fields; or simply between restrictions and imagination.
Taking artistic creation as a starting point, the focus lies on its intersections and overlaps with a great diversity of interests: architecture, urban ecology; natural sciences; climate crisis; critical cartography; geology; geography; gender studies; material culture; and others.
It is suggested to explore and make visible the hidden and, so many times, messy steps of work processes, with a particular focus on incomplete or ongoing projects, their material and/or performative experimentations, notation processes, mapping, drawings, diagraming approaches, fieldwork/field notes, and so on.
Submissions — Essays between 1250 and 2000 words (including notes) related to work processes stemmed from proposed topics or other topics suggested by the authors:
— The submitted proposals must contain a detailed description of what you intend to submit and how they are related to this open call (500 words and some selected images);
— All proposals must refer to original and unpublished work which is not under review for other publications.
All submissions are free of charge. Submissions and expressions of interest should be sent via submission form with image files sent via the WeTransfer link.
Deadline for this submission: July 31, 2022.
Please read the guidelines carefully before submitting the proposals. Also, take some time to explore the unplanned format and its contents (unplanned #1 preview).