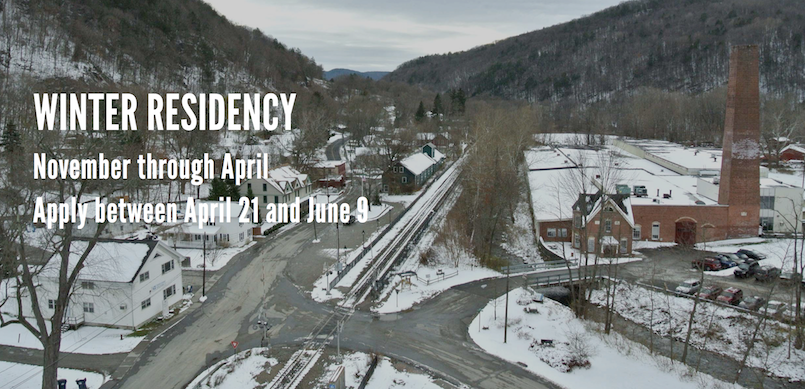 Email Friend
Add to Favorites
Report Listing
The Wassaic Project cultivates and supports community for emerging and professional contemporary artists, writers, curators, filmmakers and other creatives. Housed in historic, landmark buildings, the residency program offers approximately  ten artists each month the opportunity to live and work in the heart of a rural community. The Wassaic Residency seeks artists working in a diverse range of media who want to produce, explore, challenge, and expand on their current art-making practices, while participating in a community-based arts organization.
Residents are selected by a review committee composed of the Wassaic Project Co-Directors, Residency Director, and professionals in the field. They will be selected based on the quality of their work, commitment to their practice, and ability to interact positively with the community at large.
STUDIOS + FACILITIES + ACCOMMODATIONS:
Residents will receive an adaptable studio space in the historic Maxon Mills. All studios are roughly 80-100 square feet. Artists will have 24 hour access to their studio and accommodations which include a private bedroom, shared living room / study, dining room, kitchen, and bath. Residents also have access to workshop facilities: a wood shop and a ceramics studio. 
PROGRAMMING:
Two to three times a month, artists-in-residence are invited to sign up for one-on-one studio visits with Visiting Artists/Critics. Our embedded critics - Ghost of a Dream - also make group studio visits each month, along with our Residency Director and additional WP staff. All residents are invited to participate in a monthly evening of artist's talks and presentations, as well as Open Studios towards the end of their residency.
FINANCIAL INFO + FELLOWSHIPS:
The actual cost of each residency is $5,000 per month, which includes a semi-private studio, private bedroom, full use of our facilities, visiting artist program, studio visits, insurance, and staff support. In an effort to serve and support emerging artists, we attempt to subsidize residencies for all individual artists who do not have other forms of support. Thanks to the generous support of donors and grants, the artist's contribution for an individual residency is $700 per month per person. 
We also offer need-based financial assistance to residents for whom it would be impossible to attend without financial support. Financial need is self-reported by artists in their applications. We ask that artists who are in a position to fully contribute towards the residency fee please do so.
For more info: https://www.wassaicproject.org/artists/winter-residency
Application Requirements:
Contact information

Answer the following question: We believe our residency works best as a creative laboratory untied to outcome. We would like to hear about what makes you curious, what you are interested in investigating, and what your jumping off point would be. (200 words max)

1 – 10 work samples 

CV (3 pages max)

2 references 

$25 application fee