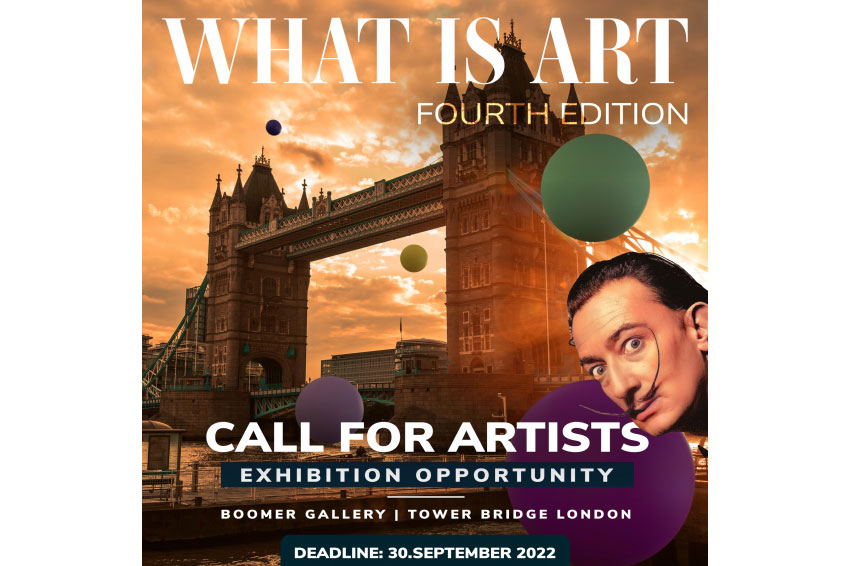 Print
Email Friend
Add to Favorites
Report Listing
Call For Entries For Artists
In the contemporary art world success can be seen by various approaches. Great examples of these are Damien Hirst and David Hockney. These are two of the worlds most famous and richest artists, but their approaches to art are very different.
The aim of this exhibit is to create a dialogue between different approaches to contemporary art and to demonstrate that either way can be successful. 
The exhibition will take place at our space in Tower Bridge Area, London UK. The art space is located in one of most iconic places in the world and the most visited place in the whole UK.  It is nestled between modern and classic London icons: The Shard 4 minutes, Tower Bridge 1 minute, London Bridge 2 minutes.  With a blend of traditional Victorian brick walls and a central private bar just for our audience, the space is unique in the whole city of London. 
There are no subject restrictions just a couple of guidelines. 
Submission Guidelines- Please read carefully.
To apply simply email us 3 images of your work (3 different works) Title_ Size_ Medium_ Price and a short bio, no more than 150 words at boomergallery@gmail.com. 
Eligible media but not limited: 
paintings | sculptures | photography | Installations | prints | textile | illustrations | digital art | poems | etc. 
It is free to submit but we do charge a £165 fee for each  participating artist as we only charge 15% sales commission and that includes:  printed catalogs | printed posters | printed brochures | admin | graphic designer | champagne | caviar | professional photographer | hostess | security | bartender | printing and framing for the artists who opt for that. 

Important dates: 
- the open call will run until the 30th of September 2022. 
- artworks delivery date is the 6th of October 2022. 
- the exhibition will run from the 7th of October until the 12th of October with a private view on the 7th of October- 6:00 to 9:00 pm at our gallery space in Tower Bridge London. 
Alternatives. 
We have a lot of enquires from foreign artists to exhibit with us but sometimes shipping the work to London in time might be a bit difficult, that's why we've come up with an alternative! If you are one of the accepted artists and you find it hard to ship your work to us, you can send us photos of your work and we can print it and frame it for you at no additional cost. 
We have 3 available sizes for the frame: 
32/32 cm
30/40 cm 
40/50 cm
Event. 
This will be a physical event and it will take place in our gallery space in Tower Bridge Area, London. 
Beverage.
Champagne, Cocktails and Caviar. 
Important. 
As we run multiple open calls, please make sure you include in the email line the open call you apply for. 
Good luck to you all! 
For more information about this art call, please visit the Event Website.